GENERAL OVERVIEW
Manufacturing accounts for around 92 per cent of Ghana's industrial enterprises. Manufacturing activities are generally regulated by the Ministry of Trade and Industry and other relevant government agencies such as the Ghana Standards Authority, the Food and Drugs Authority and the Ghana Free Zones Authority.
The manufacturing industry in Ghana employs about 18.6% of the country's workforce. Ghana's most important manufacturing industries include textile and garment manufacturing, wood processing, pharmaceutical products manufacturing, metal processing, cement and chemical production, aluminium smelting and the refinery of crude oil and gas.
AGRO-PROCESSING
Much of the raw agricultural goods produced in Ghana are converted into intermediate and finished products. For example, rice, maize, and cassava products are converted from their natural state into milled rice, poultry feed, gari cassava starch, cassava ethanol and cassava flour. Cocoa is processed into chocolate, cocoa powder, cocoa butter and cocoa liquor.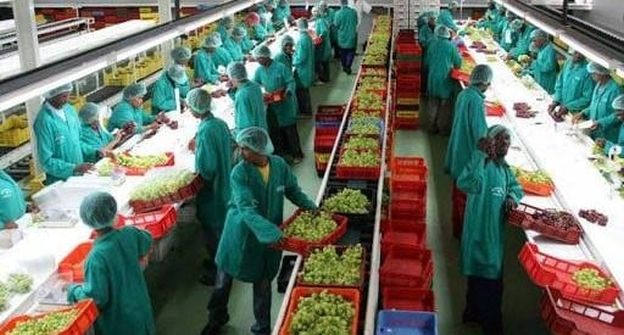 TEXTILES AND FOOTWEAR
Ghana has traditional textiles such as the world-acclaimed traditional kente cloth and smocks (batakari). Ghana, however, records trade deficits in textile and footwear production, with textiles and rubber footwear being the 6th and 9th most imported products into Ghana. There are several foreign textile and footwear retailers operating in Ghana. In recent times, however, the domestic textile, garment and footwear industry has been growing quickly with several start-ups.
ELECTRONICS AND HOUSEHOLD APPLIANCES
A significant percentage of Ghana's electronic products and household appliances are imported. As a result, Ghana runs a significant trade deficit in the manufacture of electronic products.
ENGINEERING AND MACHINE TOOLS
Ghana relies heavily on imports of engineering and machine tools. Distributors of imported machinery and associated components dominate this market.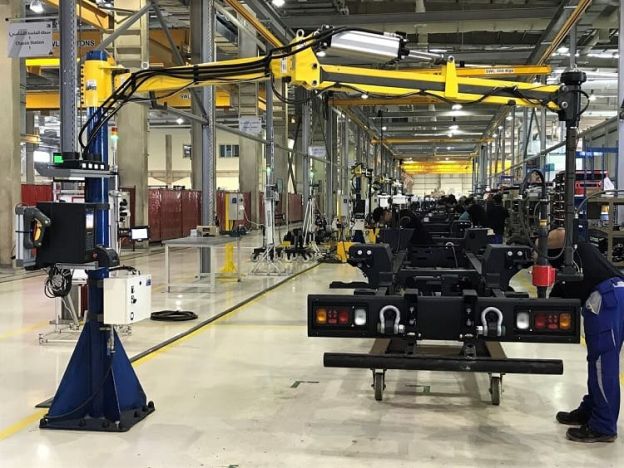 REGULATORS
Ghana Standards Authority
Ghana Export Promotion Authority
Ghana Free Zones Authority
Food and Drugs Authority
KEY ATTRACTION HIGHLIGHTS
Ghana has abundant agricultural produce and natural resources. The availability of raw materials and agricultural produce creates a good atmosphere for manufacturing.
A wide range of tax and policy incentives exist for persons investing in manufacturing in Ghana. These include Free Trade Zone incentives, One District One Factory (1D1F) incentives and incentives offered by the Ghana Investment Promotion Centre. In addition, companies that invest in the manufacturing sector also enjoy tax holidays and rebates.
Ghana has one of the highest electricity access rates in Africa. The cost of power in Ghana is relatively affordable. Power is reasonably stable and reliable across the country.
Ghana has a relatively robust legal system, with the Constitution encouraging Foreign Direct Investment. The courts are relatively independent.
Ghana has one of the highest literacy rates in West Africa, with a very youthful population. Relatively low labour costs are attractive for setting up manufacturing ventures in Ghana.
Top Investment Opportunities in Manufacturing in Ghana
Due to the growing middle class, Ghana has an increased and complex demand for manufactured goods. The AfCFTA market also has the potential to bring greater market access to countries near Ghana.
Ghana has significant deposits of iron ore and other minerals. There are opportunities for processing these minerals for the production of steel, aluminium and other metal products.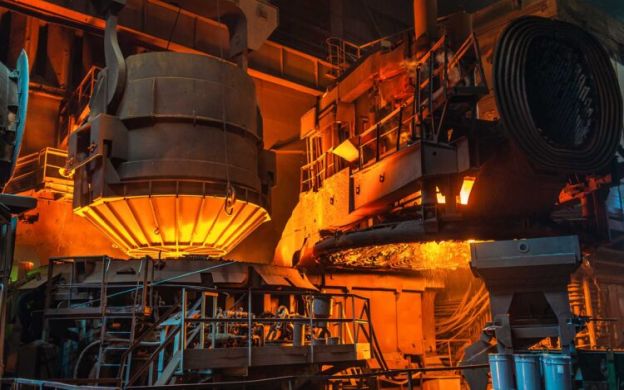 The Ghanaian government is embarking on many huge construction projects in Ghana. These include the construction of roads, schools, hospitals, markets and others. As a result, there are opportunities and a ready market for producing various construction materials.
Even though Ghana is the fourth largest producer of cassava in the world, Ghana ranks 54th in the export of cassava products. There is a tremendous opportunity for investment in cassava processing to produce refined products such as cassava starch, cassava ethanol and cassava flour.
Ghana is the fifth largest exporter of cashew nuts in the world. However, Ghana's existing cashew processing plants are not working to full capacity. There is a massive opportunity for investment in cashew processing in Ghana.
The content of this article is intended to provide a general guide to the subject matter. Specialist advice should be sought about your specific circumstances.