Hear from our expert Greater China Disputes team on what opportunities, risks and potential rewards companies stand to face as we transition into the Year of The Rabbit.
This prediction series showcases the breadth of support available across the region. It covers crypto, ESG, antitrust and competition, technology, intellectual property, financial services regulatory, and alternative fee arrangements (AFAs) in international arbitration.
In Chinese culture, the Rabbit represents peace, longevity and prosperity. They are confident, strong and goal-oriented despite their soft and quiet appearance.
CRYPTO
The collapse of FTX created a knock-on effect on the crypto industry. Rachael Shek, partner of Hong Kong office, discusses predictions for crypto disputes.
ESG
ESG rules, standards and acronyms continue to multiply, just like rabbits. Antony Crockett, partner of Hong Kong office, weighs on the ever-evolving industry landscape.
ANTITRUST & COMPETITION
Competition laws are expected to be used more aggressively by authorities. Adelaide Luke, partner of Hong Kong office and Head of Competition, Asia, talks about crisis cartels, dawn raids, detection and whistleblower risks.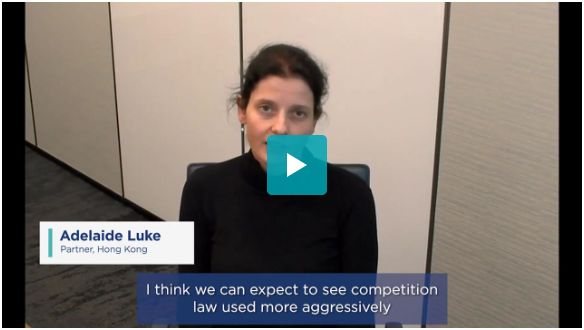 TECHNOLOGY
Technology plays an increasingly vital role in court procedures. Jojo Fan, partner of Hong Kong office, gives a glimpse on key dispute trends in the tech industry.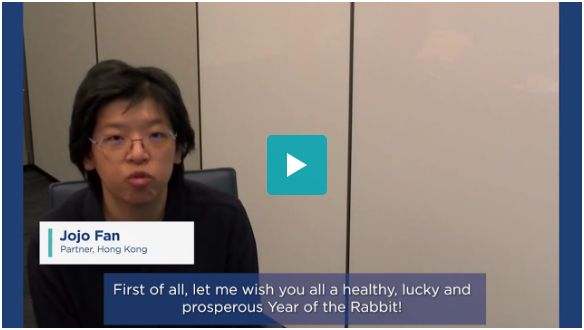 INTELLECTUAL PROPERTY
China's patent systems are swiftly evolving. Peng Lei, partner at our joint operation firm Kewei, sees IP provisions and regulations continue to expand in the life science and tech industries.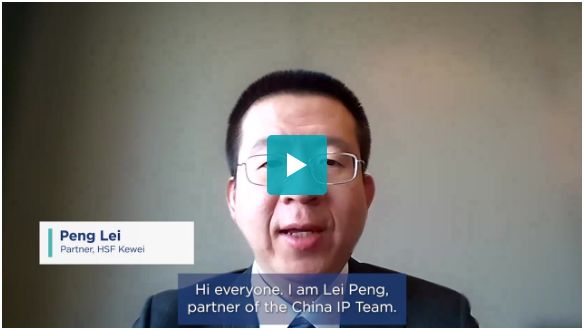 FINANCIAL SERVICES REGULATORY
In Asia, regulators continue to develop new rules to enhance financial institutions capacity to withstand severe disruptions. Simone Hui, senior associate of Hong Kong office, stresses the importance of regulatory and compliance to ensure financial stability. For more information, please see Global FSR outlook.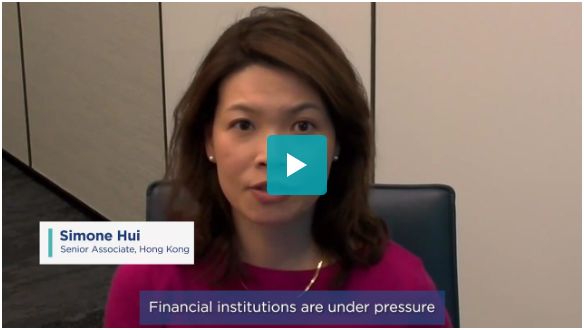 INTERNATIONAL ARBITRATION
"No win, no fee"? Weina Ye, international partner at our joint operation firm Kewei and Helen Tang, partner in our Shanghai office update us on alternative fee arrangements (AFAs) in international arbitration under Hong Kong and Mainland China jurisdictions.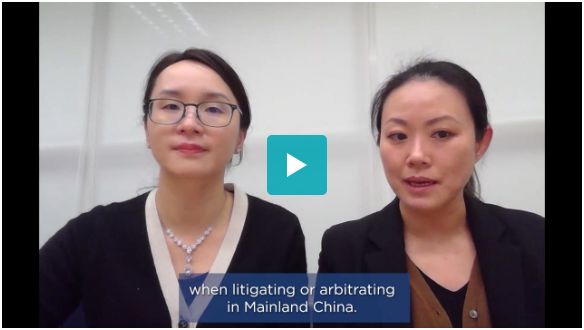 The content of this article is intended to provide a general guide to the subject matter. Specialist advice should be sought about your specific circumstances.