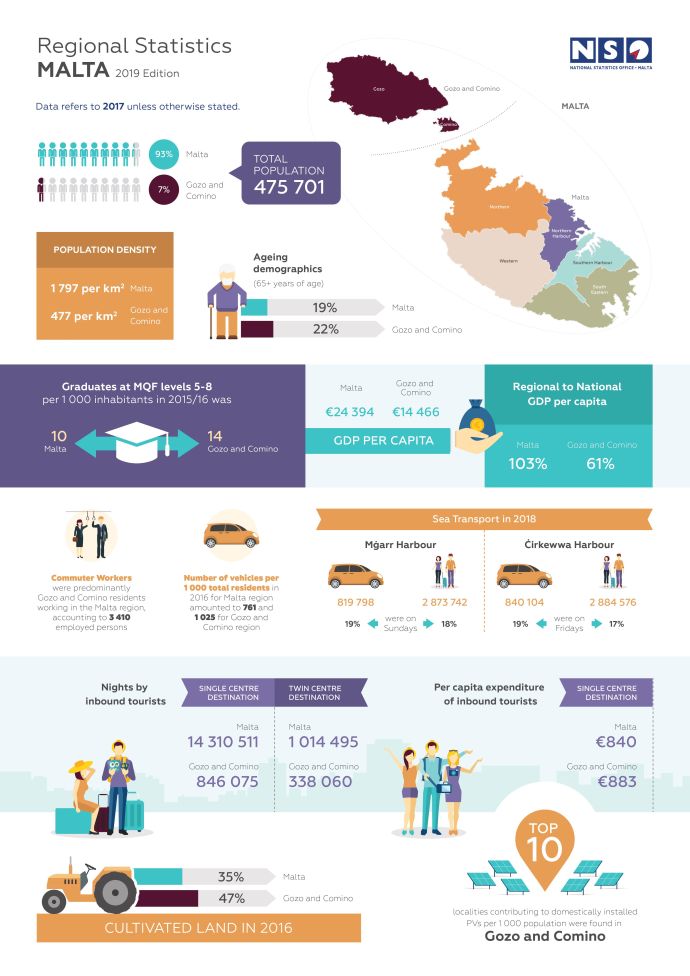 The NSO has just published Regional Statistics MALTA 2019 Edition.
The salient points for each chapter in the publication can be accessed here. 
Click here to access the full document
The content of this article is intended to provide a general guide to the subject matter. Specialist advice should be sought about your specific circumstances.