Las marcas pueden ser divididas en dos grandes grupos: las tradicionales y las no tradicionales. Si bien, ambos tipos de marcas tienen la finalidad de identificar productos o servicios, la diferencia entre ellas radica en que las marcas tradicionales son signos que se perciben visualmente como letras, números, palabras o dibujos; mientras que las marcas no tradicionales son signos que pueden ser percibidos además por cualquier otro sentido.
Todas las marcas deben cumplir con los requisitos indispensables para acceder al registro, estos son distintividad, perceptibilidad y la posibilidad de ser representadas gráficamente.1
Dentro de las marcas no tradicionales encontramos las marcas gestuales, las cuales están conformadas por un gesto corporal distintivo. Para su registro es necesario que el gesto o movimiento sea representado mediante una marca animada, en una sola imagen o imágenes secuenciales, acompañada de una descripción que explique el movimiento que conforma el gesto corporal para que pueda comprenderse la naturaleza de la marca solicitada.
El Servicio Nacional de Derechos Intelectuales ("SENADI") concedió el registro de la primera marca gestual en Ecuador el 17 de febrero de 2023. Se trata de la marca Gesto Manual de titularidad de Société Des Produits Nestlé, que consiste en la introducción del dedo índice en el centro cremoso de una galleta en forma de aro, como se observa a continuación: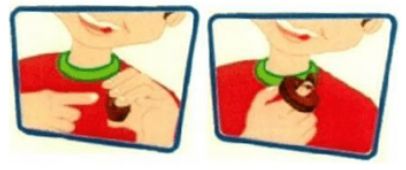 El registro de la marca Gesto Manual fue aceptado anteriormente en diferentes jurisdicciones, incluidos países de la Comunidad Andina. Con esta decisión, el SENADI da un paso significativo en el análisis de marcas no tradicionales porque abre el camino para una mejor protección de derechos de propiedad intelectual.
Footnote
1 Tribunal de Justicia de la Comunidad Andina, Proceso 120-IP-2021
The content of this article is intended to provide a general guide to the subject matter. Specialist advice should be sought about your specific circumstances.