Global law firm Clyde & Co has advised CM International Financial Leasing Co. Ltd. (CMIG Leasing), one of the largest new leasing companies in China, on its recent acquisition of two companies from another Chinese-based leasing company and subsequent lease and bank financing of two new build container ships.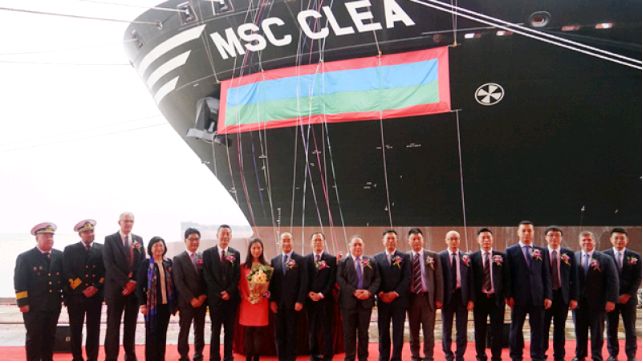 The container ships were built by Shanghai Jiangnan-Changxing Shipbuilding Co. Ltd. and have been bareboat chartered to MSC Mediterranean Shipping Company S.A. (MSC).
This represented the first shipping transaction for CMIG Leasing with a global ship owner and is further evidence of the increasing importance of Chinese leasing companies as a key source of finance for the international shipping industry according to lead partner Conor Warde.
Hong Kong-based Conor was supported on the transactions by legal manager Amber Fan and associate Bryan Lo. Conor and Amber also attended the grand delivery ceremony of the second vessel MSC Clea in Shanghai on 21 November 2016 (pictured above).
Clyde & Co advises CM International Financial Leasing Co. on dual transaction
The content of this article is intended to provide a general guide to the subject matter. Specialist advice should be sought about your specific circumstances.