Overview
Hydrogen can be characterized as a non-metal natural resource capable of carrying energy or to serve as feedstock in a series of industrial procedures. The only distinction between Green Hydrogen and the other colors of hydrogen classification derives from its manufacturing method: Green Hydrogen is produced without carbon emissions through a process of water electrolysis, which is powered by renewable energy sources.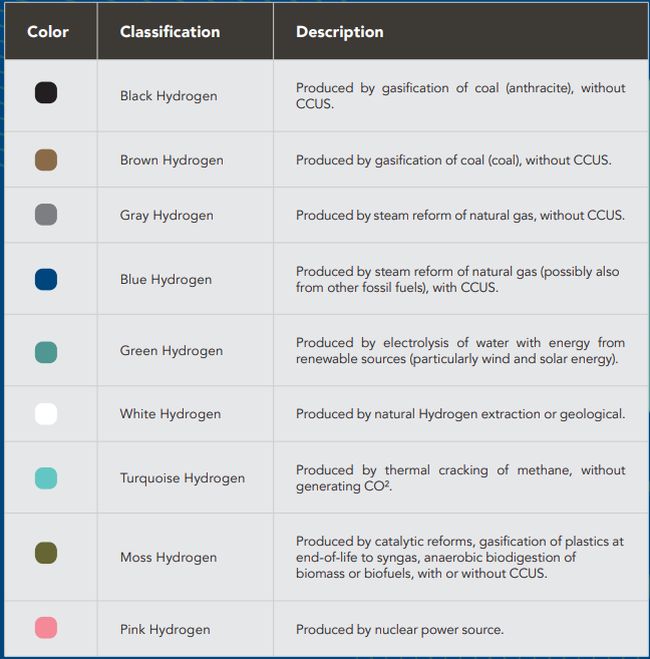 This Brazil Energy Journal will focus specifically on Green Hydrogen. For further information on Blue Hydrogen, access our previous journal here.
The renewable nature of Green Hydrogen and the fact that it can feasibly replace the use of fossil fuels is leading to a series of investments and projects seeking to achieve the Member States' goals of reducing carbon emissions in light of the Paris Agreement. Green Hydrogen may replace fossil fuels and it also plays a key role in certain industrial processes, including in the fertilizer industry as a component in the production of green ammonia (NH3). In the form of green ammonia, Green Hydrogen can be exported and transported for long distances in a cheaper and more efficient manner, facilitating its usage on a global scale.
The abundance of renewable energy sources combined with a strategic location for exports to demanding markets favors Brazil as a potential global hub for Green Hydrogen. The development of offshore power generation in Brazil will also contribute with the implementation of Green Hydrogen projects that will target exports.
The National Hydrogen Program - PNH2
Following international initiatives, the first step to encourage the development of a local hydrogen industry was the creation of the Brazilian National Hydrogen Program – PNH2. The guidelines for the PNH2 were first stipulated in 2021 by the National Energy Policy Council (CNPE) through its guidelines introduced by Resolution No. 06/2021. Earlier in 2021, the issuance of CNPE Resolution No. 02/2021 allocated research and development resources managed by the regulatory energy agencies (ANEEL and ANP) in hydrogen projects.
The guidelines established in CNPE Resolution No. 06/2021 were reaffirmed this year in CNPE Resolution No. 06/2022, which formally established the PNH2. Brazil's mains principles and targets were summarized in that instrument, as follows: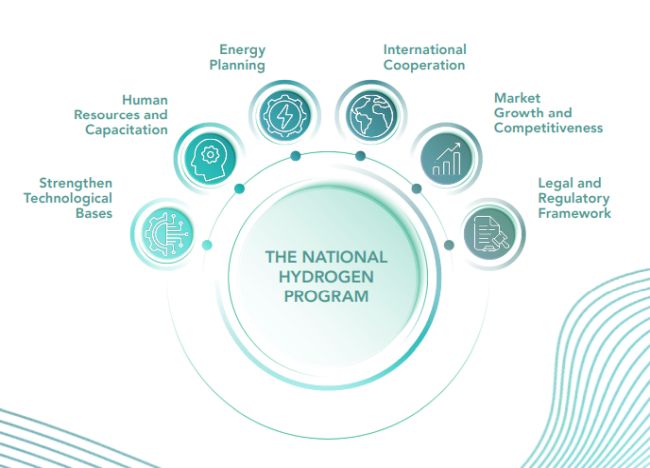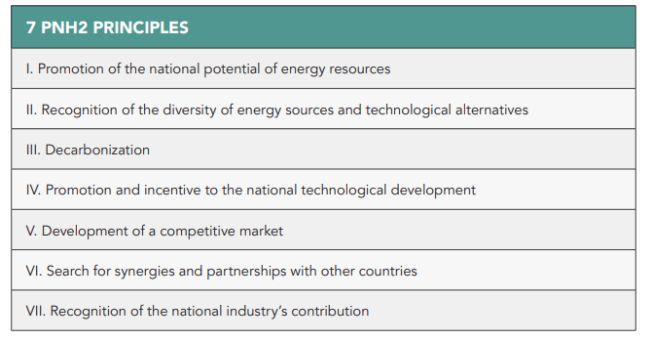 The main innovation of CNPE Resolution No. 06/2022 was the creation of the Management Committee of PNH2 – Coges-PNH2, which is responsible for the coordination and implementation of the program with the support of thematic groups in connection with the guidelines and principles of PNH2, including specialists and representatives from governmental bodies, associations and public and private companies.
To view the full article, click here
Visit us at Tauil & Chequer
Founded in 2001, Tauil & Chequer Advogados is a full service law firm with approximately 90 lawyers and offices in Rio de Janeiro, São Paulo and Vitória. T&C represents local and international businesses on their domestic and cross-border activities and offers clients the full range of legal services including: corporate and M&A; debt and equity capital markets; banking and finance; employment and benefits; environmental; intellectual property; litigation and dispute resolution; restructuring, bankruptcy and insolvency; tax; and real estate. The firm has a particularly strong and longstanding presence in the energy, oil and gas and infrastructure industries as well as with pension and investment funds. In December 2009, T&C entered into an agreement to operate in association with Mayer Brown LLP and become "Tauil & Chequer Advogados in association with Mayer Brown LLP."
© Copyright 2020. Tauil & Chequer Advogados, a Brazilian law partnership with which Mayer Brown is associated. All rights reserved.
This article provides information and comments on legal issues and developments of interest. The foregoing is not a comprehensive treatment of the subject matter covered and is not intended to provide legal advice. Readers should seek specific legal advice before taking any action with respect to the matters discussed herein.