The Immigration Dept has just announced that eVisa online applications now allow for Multiple Entry Visas (MEV), approval is based on an application process and subject to review.
This MEV is not applicable for individuals who are obtaining the eVisa for purposes of entry to Malaysia to endorse their respective Long-Term Passes like Employment Pass (EP), Professional Visit Pass (PVP), Dependant Pass (DP), Resident Pass-Talent (RPT) etc. The eVisa process for this purpose remains unchanged and will remain as a Single Entry Visa.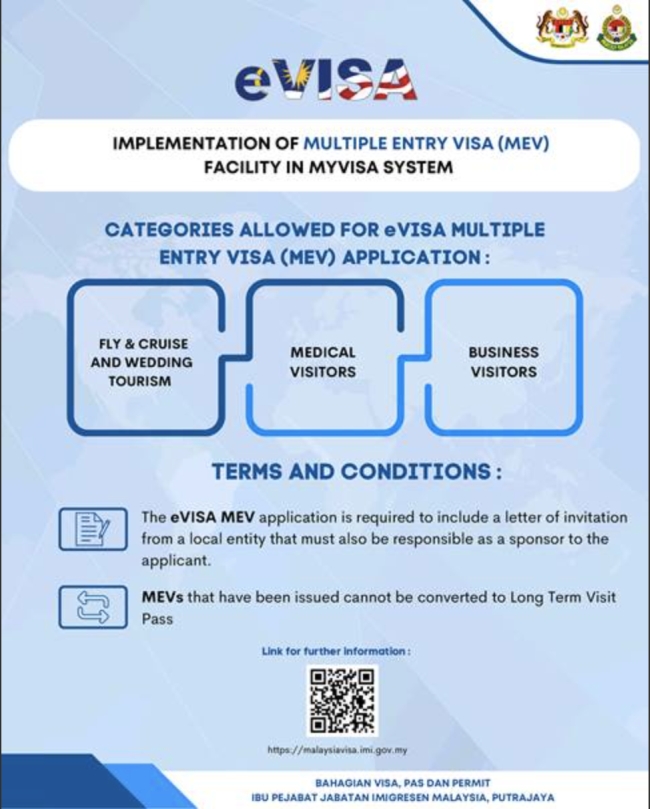 The content of this article is intended to provide a general guide to the subject matter. Specialist advice should be sought about your specific circumstances.