Le forfait annuel en jours est une organisation du travail permettant à l'employeur de déroger à la durée légale de travail de 35 heures et au paiement des heures supplémentaires.
L'infographie ci-dessous décrit les formalités et les conditions de mise en place de ce dispositif ainsi que les obligations inhérentes à ce régime.
Infographie co-réalisée avec avec Matthieu Blaschczyk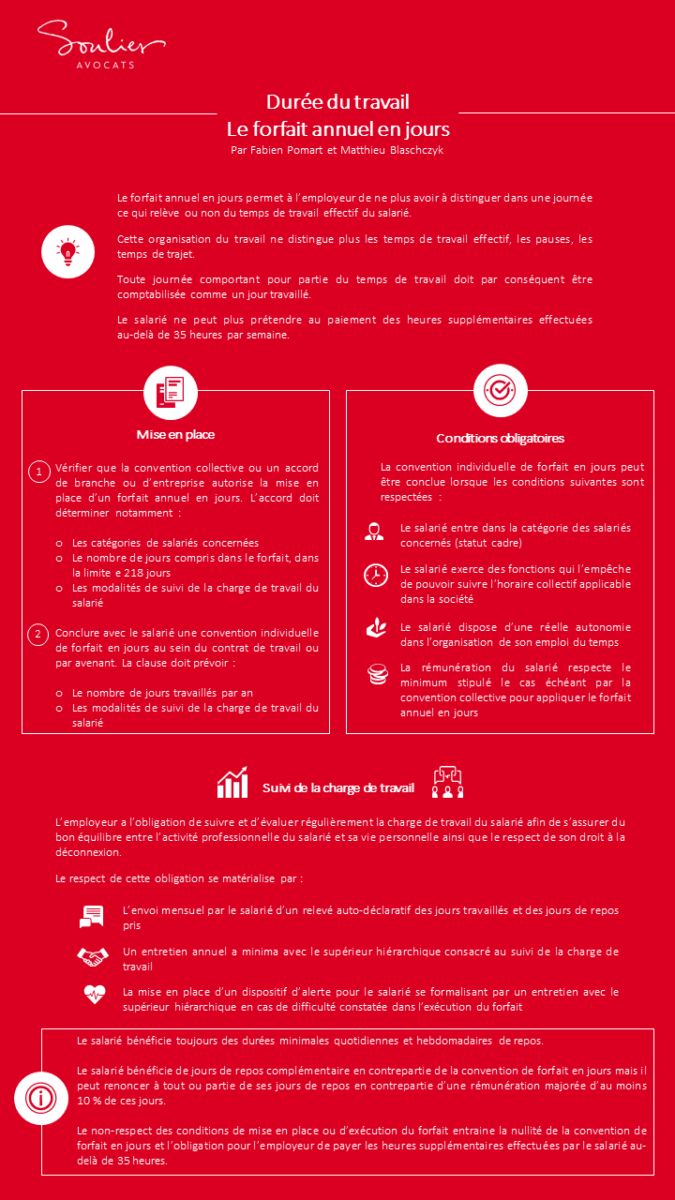 Pour lire en Anglais, veuillez cliquer ici.
The content of this article is intended to provide a general guide to the subject matter. Specialist advice should be sought about your specific circumstances.