Subclass 482 Temporary Skill Shortage VISA (Short/Medium Term Stream). Please find the 10 step process map to apply for the Australia work permit Visa: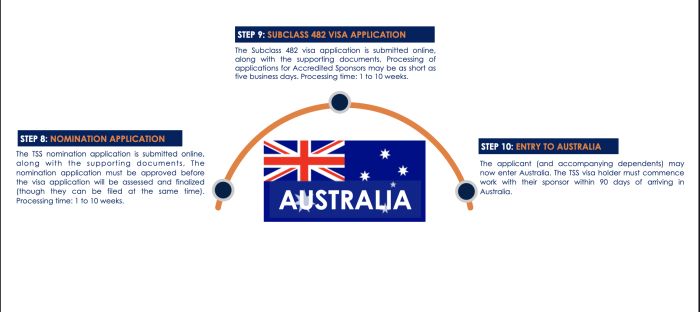 Please reach out to Fakhoury Global Immigration for further information.
The content of this article is intended to provide a general guide to the subject matter. Specialist advice should be sought about your specific circumstances.