Click here to download a detailed checklist.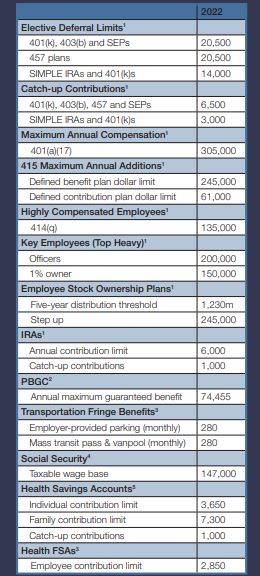 Footnotes
1 IRS Notice 2021-61
2 PBGC Maximum Monthly Guarantee Tables available at PBGC.gov (SLA, age 65)
3 Rev. Proc. 2021-45
4 SSA Press Release (10/13/2021)
5 Rev. Proc. 2021-25
The content of this article is intended to provide a general guide to the subject matter. Specialist advice should be sought about your specific circumstances.