Good marketing is storytelling. It is making the consumer believe they have to be part of an experience. Today, we see a surge in fashion houses adopting marketing strategies and campaigns centered around sustainability and the environmentally-friendliness of their garments. As consumers tend to make more environmentally conscious decisions in their day-to-day lives, the fashion industry also has jumped on the e-bandwagon.
Trademarks make great assets within green marketing strategies, as they can play a key role in conveying the "eco-friendliness" of goods and services.
One way of conveying certain green credentials of goods and services is by using certification and collective marks. Worldwide more than 60 different collective and certification marks have been established in the textile and garment industry 1. Certification and collective marks guarantee that certain goods and services bearing the mark comply with specific standards set out by the owner of the marks.
Certification marks indicate that the goods and services have specific characteristics. The owner of a certification mark sets forth the regulations of use and has to grant its permission to companies before they can affix the mark. Such regulations of use set sustainable standards.
Example of a certification mark: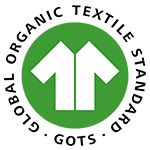 The Global Organic Textile Standard (GOTS) is the worldwide leading textile processing standard for organic fibres, including ecological and social criteria, backed up by independent certification of the entire textile supply chain.
Collective marks on the other hand indicate the commercial origin of certain goods and services by informing the consumer that the producer of the goods or the service belongs to a certain association which unite companies with similar interests. Members of an association can for example have the same sustainable development goals.
Swiss Textiles, unites more than 200 internationally oriented, innovative small and medium-sized companies from the Swiss textiles industry.
Lately a shift has been noticeable. Fashion companies are increasingly resorting to their individual trademarks to indicate their environmental engagement. In doing so the main function of individual trademarks, being source identifiers, is evolving to indicating sustainable credentials of certain goods and services.
Some examples of green individual trademarks:

Prada
"PATAGONIA WE'RE IN BUSINESS TO SAVE OUR HOME PLANET"
Ganni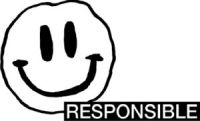 As the amount of green trademarks and green campaigns is rapidly growing, the other side of the coin is the increasing concern for the phenomenon of greenwashing. Greenwashing refers to the use of false, misleading, or unsubstantiated claims about the sustainability of goods and services.
This month the fast-fashion giant "BOOHOO" made headlines launching her new "sustainable" capsule collection and appointing Kourtney Kardashian Barker as her sustainability ambassador. Both BOOHOO as well as Kourtney Kardashian Barker received enormous backlash and were accused of greenwashing.
In the same way as green branding can boost the image of your company, greenwashing could be detrimental to it. You even risk being held accountable on the grounds of unfair commercial practices.
Use the following tips to avoid greenwashing:
Back your claims with verifiable data
Specify your claims
Use clear and easy claims
Be transparent about the sustainability practices.
Nowadays there is a pressure for companies to show their commitment to sustainability. The different kind of trademarks are great tools for conveying the sustainable credentials of your goods and services. But be Aware ! Make sure you are able to back up your claims !
Originally published 27-09-2022
The content of this article is intended to provide a general guide to the subject matter. Specialist advice should be sought about your specific circumstances.