In a recent suit filed against Netflix and Warner Bros. at the US District Court of New York, the Plaintiff, the Satanic Temple group, has claimed damages to the tune of $50 Million over an alleged copyright and trademark violation. The entire issue revolves around the statue of a historical deity called the 'Baphomet' which is depicted as a human body having a goat's head, as shown in the figure below: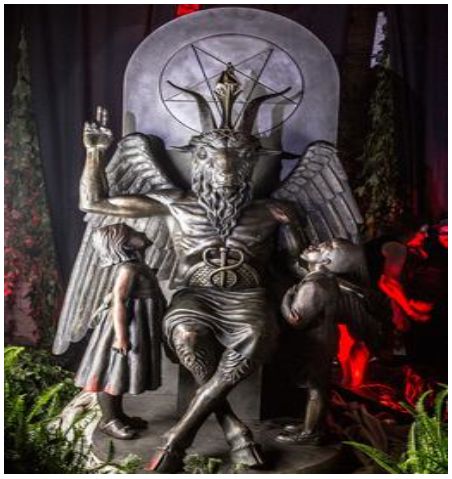 Netflix and Warner Bros. have recently produced a series and the same is currently being aired on Netflix by the name 'Chilling Adventures of Sabrina'. It is alleged by The Satanic Temple group that the sculpture of the Baphomet is depicted time and again in nearly 4 out of 10 episodes of the series. Further, the group claims that, the sculpture in the series has been depicted in a negative light by associating it to death, evil, cannibalism and such other negative connotations, whereas in reality, the sculpture was created "to promote First Amendment values of separation of church and state, and equal protection." The temple society has objected to not only the blatant copy of the sculpture which is the sole Intellectual Property of the temple but also the negative connotation being attached to the Baphomet.
The Temple has demanded costs and an injunction to stop the depiction of the Baphomet by digitally altering the statue shown in the series.
*We claim no copyrights over the image used. The same has been used only for information purposes.
Compiled by: Adv. Sachi Kapoor | Concept & Edited by: Dr. Mohan Dewan
The content of this article is intended to provide a general guide to the subject matter. Specialist advice should be sought about your specific circumstances.