The FTI Consulting Asset Lifecycle Management team offers an unparalleled breadth of services focused on improving the lifecycle value for critical capital assets. In addition to partnering with our clients to transform their approach to ALM, we regularly fulfill project and operations management roles for clients around the world, leveraging the strength of our best practices and technology. Our services and tools improve every aspect of the asset management lifecycle – shortening time to value and increasing capital efficiency.
Enabling Transformation
Our approach puts your business at the forefront of digital transformation through consideration of four key elements: people, process, technology, and data. This transformation influences the areas of the business that drive significant value and deliver meaningful results against critical KPIs.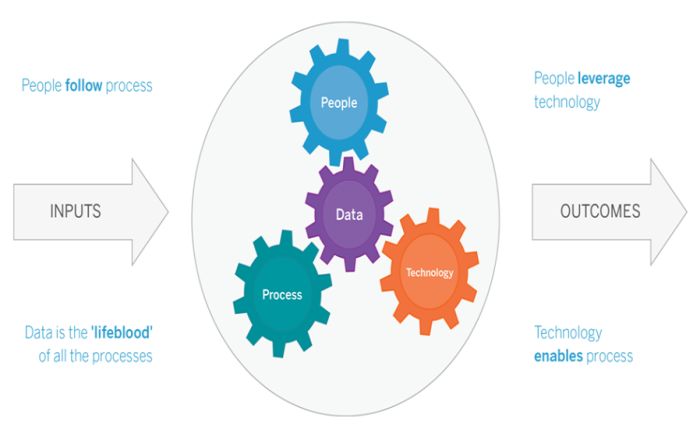 People
We assemble a multidisciplinary team that includes executives, engineers, data scientists, project technologists, and construction and project managers with the requisite skills and experience to support and enable your people during transformation.
Process
We have developed a suite of processes based on industry best practices and years of experience with hundreds of projects in numerous industries. This broad experience allows us to bring solutions to your challenges on day one.
Technology
Technology is viewed as a tool for your teams to leverage as part of a successful operating model for managing assets. In support of this vision, FTI Consulting has established strategic partnerships with market leading technology vendors. Combined with our experience with digital tools that communicate information, rapid decision-making is achieved.
Data
Data is the lifeblood of business processes, providing transparency and a critical foundation for better decision-making. Our analytical tools leverage your existing data to provide new insights, develop predictive models, and build KPI pyramids with leading indicators.
The content of this article is intended to provide a general guide to the subject matter. Specialist advice should be sought about your specific circumstances.