Video games are anything but child's play. They have become one of the most popular forms of entertainment in the world and, consequently, very big business. Potentially surpassing the film industry when all revenue streams are considered, it is no surprise that interactive digital entertainment has produced some juggernaut brands. The Intellectual Property (IP) of the top developers, studios and the games themselves have acquired a market presence best described as superstardom.
Besides the financial success of titles and properties such as "Minecraft," "Fortnite," "Mario" and "The Sims," their recognizability affords secondary opportunities for other brands through collaboration, advertising and sponsorship – but all those involved need to proceed with caution lest they get played themselves.
Winning big on the global market
Worldwide, there are estimated to be more than 3 billion people who regularly play video games, and their numbers and appetites are only growing, with the global value of the games industry forecast to approach or exceed half a trillion U.S. dollars in 2027. Even the normally insatiable Pacman would be glutted on a small bite out of that pie.
But when the stakes are high, the competition is equally fierce. It is in this context that Microsoft plans to acquire Activision Blizzard, which holds a vast portfolio of games, including "Crash Bandicoot," "Guitar Hero," "World of Warcraft," "Call of Duty" and "Candy Crush." That last example, a mobile game first released through Facebook in 2012, has pulled in over $250 million USD every quarter since mid-2022, while the long-running "Call of Duty" series had generated some $30 billion USD by 2022.
The scale of this would-be takeover prompted both the United Kingdom's Competition and Markets Authority (CMA) and the United States' Federal Trade Commission (FTC) to halt the deal on grounds of stifling competition, with the FTC taking Microsoft to court earlier this year to seek a temporary injunction. After being denied this request, the FTC withdrew its lawsuit in July to leave the CMA as the most significant holdout. Since then, Microsoft has revised the terms of the proposed $75-billion-USD deal to assuage the UK regulator.

In 1948, the United States Supreme Court rendered the Paramount Decision, removing the exclusive rights of film studios to which theaters could screen their movies. Today, market regulators are growing concerned about potential vertical monopolies in the video game industry.
With the games industry carrying such tremendous commercial clout, the medium has become a means to reach highly engaged and targeted audiences through advertising (including virtual billboards), sponsorships and special offers. In-game advertising alone is predicted to grow to $56 billion USD in 2024. It has even been noted that one of the benefits for Electronic Arts (EA) of breaking away from FIFA last year is the chance to bring in a wider and deeper range of advertisers via its new EA Sports FC franchise.
Tie-ins and buy-ins: brand partnerships across sectors
Increasingly, non-entertainment brands are exploring these prospects – many of them driven by the potential of so-called micro-transactions. For example, players can purchase branded skins (character appearances) or accessories, a new market facilitated by an expansion of the Nice Classification system to cover trademarks for virtual and downloadable goods. The most successful of these collaborations can provide a win-win-win outcome: Gamers get an enhanced playing experience, the game developers benefit from the brand's prestige and consumer base and the brand gains exposure to new audiences.
Some examples of notable collaborations over the years are:
Game theory: challenges and opportunities
While the benefits for game developers and other consumer brands are potentially lucrative, there are risks on both sides. For entertainment companies, picking appropriate brands to partner with is essential; otherwise, players will lose interest or, as they are inclined to do, express their vociferous disdain online. Studios must also be wary to ensure that brands get the visibility they want but that the gaming experience is not devalued or diminished.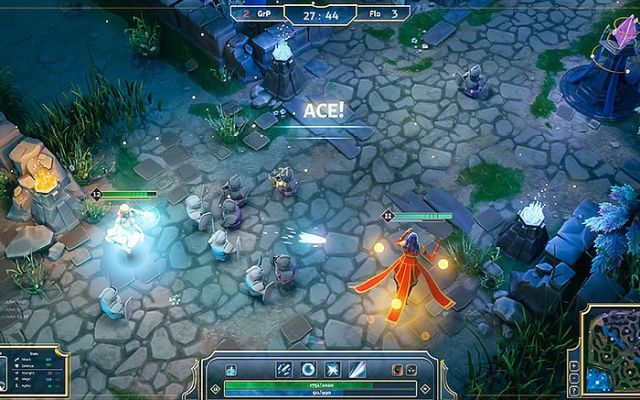 So-called "free-to-play" games lend themselves to advertising partnerships since most people expect an alternative monetization strategy. However, obtrusive marketing in games requiring upfront payment is likely to receive a much chillier reception.
For third-party brand owners, meanwhile, there are numerous business and legal aspects to consider. One of the biggest dangers is losing control of the brand and the context in which it appears, particularly where games contain user-generated material or mature themes. In these situations, it is vital to account for issues around ownership, permission and acceptable uses when drawing up a brand license.
Additionally, some factors can differ from the licensing of physical items. For example, it may be necessary to reflect carefully on the exhaustion of rights if branded goods are going to be adapted by gamers as skins or avatars. Moreover, there may be questions about what happens after a license ends: Users who have bought virtual goods usually expect to be able to use them indefinitely. As yet, consumer law frameworks are not adequately equipped to protect buyers when the proverbial plug is pulled on exclusively online products.
Brands must also be especially vigilant against unauthorized use of their brand assets and other IP given the plentiful avenues for infringement online. An appropriate monitoring and enforcement strategy will vary depending on the jurisdiction. In some territories, such as the United States, there are strong free speech statutes that may clash with the prosecution of trademark rights, personality rights or copyrights.
Another area of uncertainty concerns non-fungible tokens (NFTs), a type of virtual ownership deed usually referring to an artwork. While some brand owners, including Hermès and Juventus, have been successful in tackling the unauthorized use of trademarks in NFTs, more cases are pending. Until there is further clarity, brand owners should ensure that their trademark registrations extend to all relevant goods and services, including those that are virtual or online-only. Reviewing a trademark portfolio and updating or filing new applications is an effective measure whenever IP owners are mindful of the requirement for genuine use of the marks.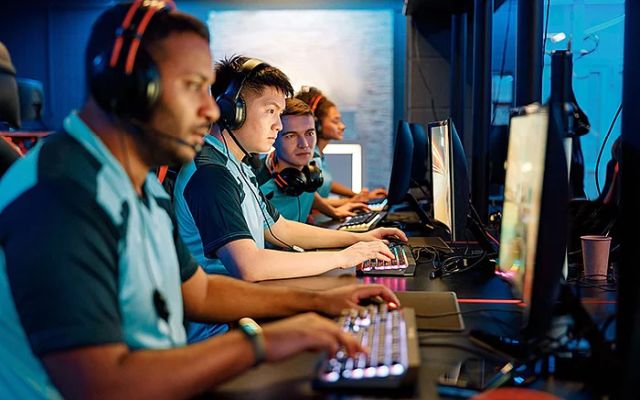 From "LAN parties," where friends physically hooked up their computers to test each other's skills, to an international competitive scene, multiplayer gaming has entered the big leagues. By 2025, "esports" revenues are forecast to exceed $1.8 billion USD globally.
Finally, brands need to consider how their trademarks are being used and any legal restrictions that may apply in various countries. This is especially relevant for alcohol, tobacco and adult-focused brands. For example, earlier this year, beer brand Stella Artois announced an interactive advertising campaign to be hosted on The Sims 4. Set to feature nude character models, it was later reported that this unofficial modification was shut down by EA, ostensibly due to the potential for IP infringement.
Reaching the next level
As though to cement the ascendancy of gaming as a legitimate hobby, the International Olympic Committee created a new Esports Commission in September this year. And the story will only evolve from there. With technology and online media continuing to develop, cross-industry brand collaboration will surely rise.
We have already witnessed everything from dynamic advertising to intangible reproductions of physical goods, but the new possibilities offered by virtual / augmented reality are only beginning to be explored. Whatever emerges, game developers and other brand owners will need to pay attention to the details of what is agreed upon and what their objectives are to get the most out of their partnerships.
The expertise of legal professionals is invaluable when crafting a licensing agreement or finalizing the minutiae of a brand collaboration. For these and all other matters of IP, the skilled and committed specialists at Dennemeyer are your trusted teammates who always play to win.
The content of this article is intended to provide a general guide to the subject matter. Specialist advice should be sought about your specific circumstances.