This Month's Capital Snapshot Deck Includes
An overview of the upcoming congressional schedule, including key dates in March.
An overview of recent congressional elections and retirements, and upcoming 2024 campaigns.
An update on developments, outlook, and priorities for key policy and legislative areas.
A look at current events and factors that could impact the 2023 political and legislative landscape.
Congressional Schedule for March 2023
2023 House Calendar
There are 12 legislative days scheduled in the House for March.
The House will be on recess during the week of March 13.
The House will have two short weeks to accommodate party retreats.

The House Democratic Retreat took place from March 2-3.
The House Republican Retreat will take place from March 20-21.

There are 95 legislative days left in the House in 2023.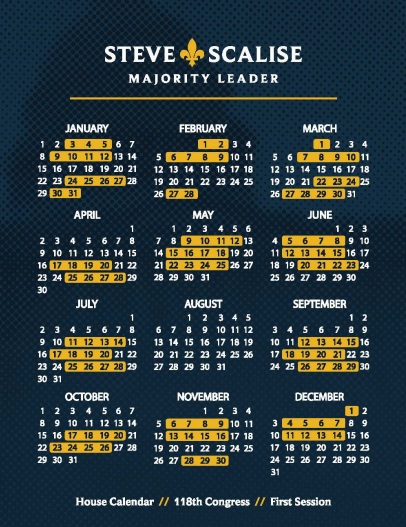 2023 Senate Calendar
There are 19 legislative days scheduled in the Senate for March.
The Senate will not take a recess week in March, though the week of March 13 will be a three-day work week and the week of March 20 will be a four-day work week.
There are 129 legislative days left in the Senate in 2023.
Congressional Schedule March 2023
Click here to continue reading . . .
The content of this article is intended to provide a general guide to the subject matter. Specialist advice should be sought about your specific circumstances.