The Office of the Advocate for Small Business Capital Formation published its annual report to the Committee on Banking, Housing and Urban Affairs of the U.S. Senate and the Committee on Financial Services of the US House of Representatives as required by the Exchange Act. 2019 was the first year of operations for the Office and, as indicated by the Report, many of the activities during the year were focused on outreach and investor education. The Report provides a number of useful statistics, including statistics on the amounts raised from July 1, 2018 through June 30, 2019 from data collected by the SEC's Division of Economic and Risk Analysis, and how the offering methodology used varies by geography.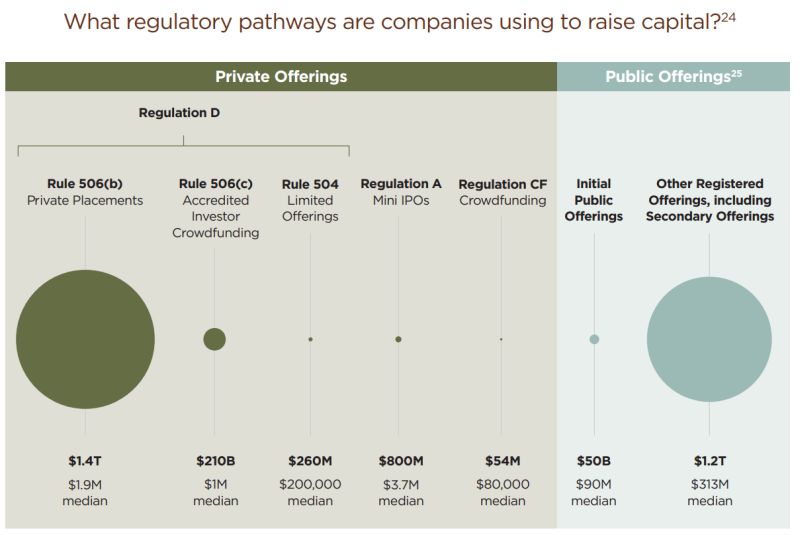 Source: Office of the Advocate for Small Business Capital Formation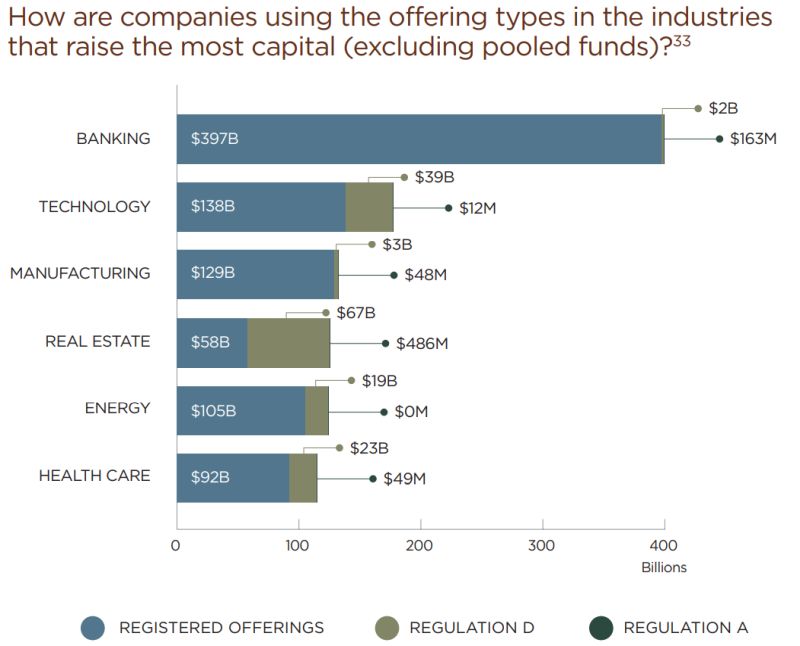 Source: Office of the Advocate for Small Business Capital Formation
The Report also provides interesting data regarding the pool of accredited investors—13% of US households currently qualify as accredited investors—and geographic dispersion of investors based on household income and net worth. The report also addresses the late-stage market, as well as the issues facing smaller reporting companies.
The Report concludes by setting forth the Office's recommendations relating to the SEC's Concept Release, the definition of accredited investor, retail access to pooled investment vehicles, an exemption for finders, potential updates to the Regulation CF framework and continued scaling of the disclosure obligations for smaller reporting companies.
Visit us at mayerbrown.com
Mayer Brown is a global legal services provider comprising legal practices that are separate entities (the "Mayer Brown Practices"). The Mayer Brown Practices are: Mayer Brown LLP and Mayer Brown Europe – Brussels LLP, both limited liability partnerships established in Illinois USA; Mayer Brown International LLP, a limited liability partnership incorporated in England and Wales (authorized and regulated by the Solicitors Regulation Authority and registered in England and Wales number OC 303359); Mayer Brown, a SELAS established in France; Mayer Brown JSM, a Hong Kong partnership and its associated entities in Asia; and Tauil & Chequer Advogados, a Brazilian law partnership with which Mayer Brown is associated. "Mayer Brown" and the Mayer Brown logo are the trademarks of the Mayer Brown Practices in their respective jurisdictions.
© Copyright 2019. The Mayer Brown Practices. All rights reserved.
This Mayer Brown article provides information and comments on legal issues and developments of interest. The foregoing is not a comprehensive treatment of the subject matter covered and is not intended to provide legal advice. Readers should seek specific legal advice before taking any action with respect to the matters discussed herein.