Amidst the Global COVID-19 pandemic that has shaken our world to the core, and simply changed the way we think and behave, many large brands have created new trade mark logos to promote our new ethos of "social distancing".
Certain critics castigate the stance taken by these big global players/large multi-national companies - that notably operate in a variety of industries - as being in poor taste, alleging that by creating these new logos they are making a mockery of a very real and dire socio-economic situation caused by COVID-19, and are seeking to leverage off the pandemic for financial gain. However, many believe that the message behind the campaigns is a good one, as most of the new logos seek to reinforce to the public in an innovative fashion, our current reality of social distancing, which actually serves to save lives and limit the spread of this highly contagious virus.
McDonalds has separated its iconic arches as follows:

Coca-Cola has also spread out the lettering of their iconic stylised Coca-Cola logo in solidarity to the cause with the inclusion of a message which goes to the core of social distancing as a concept – a depiction of same is as follows: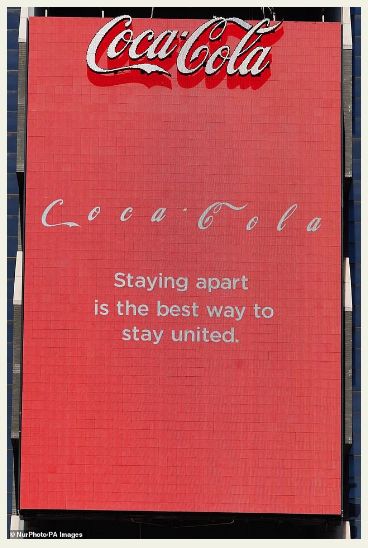 Audi has also launched a new advertisement whereby it has separated its highly recognisable four normally overlapping circles.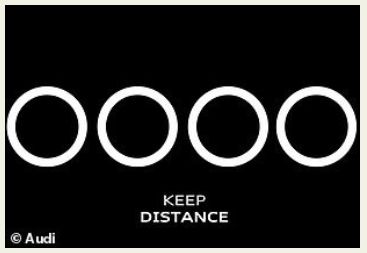 Typically, prior to launching new logos to the public in a given country, a party should seek to procure statutory trade mark protection for its logo in its territories of interest.  Trade marks are, after all, jurisdictional.  As not all countries recognise common law trade mark rights established through use, securing statutory trade mark protection prior to launch would serve to better protect a party's new and distinctive logos.  By procuring a statutory trade mark application document or registration certificate, it can more effectively evidence and assert its prior and exclusive right(s) of use against any offending trade mark use by any potential copycats in the market.
The content of this article is intended to provide a general guide to the subject matter. Specialist advice should be sought about your specific circumstances.