Isabelle Delas, the CEO of Luxembourg non-profit LuxFLAG, has seen awareness about sustainability grow considerably over the past years - with demand from customers and investors pushing more and more financial companies to reconsider their own products.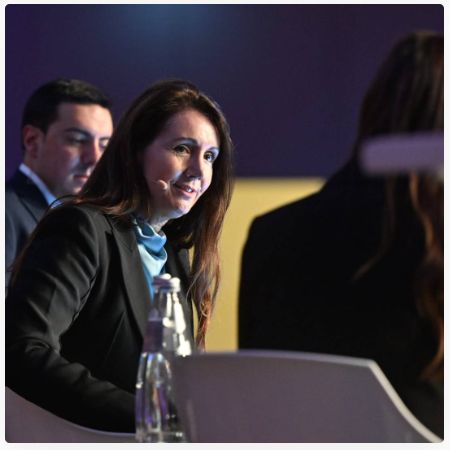 Photo - Ms. Isabelle Delas, CEO, LuxFlag
LuxFLAG was set up in 2006 as an independent and international association. It screens financial products and provides labels identifying them as being sustainable investments. Part of the validation process involves the deep screening of the product and the construction of the portfolio, as well as of the product's policies and processes, and all the underlying assets. Just as important is what it excludes, from controversial weapons and controversial jurisdictions to controversial behaviour, for example.
The resulting label is an important tool for asset managers and financial providers who want to highlight the credentials of the product with regards to its sustainability, ESG compliance and impact. This means that investors can be reassured that the product meets international standards and that their money goes towards organisations or projects aligned with their own objectives.
The pressure is having an impact and, with time, financial companies have realised that these labels represented a competitive advantage as there is growing demand from customers and investors.
"This is particularly the case with retail investors who are younger and more connected to the global environment and more aware of what is going on. They are looking for a better future for themselves and want to make a difference with their investments - which they are capable of doing," she said, explaining that companies increasingly see sustainability as an opportunity - and not a cost.
There has been noticeable change in LuxFlag's portfolio not only in the quantity - a 76% increase in 2020 - but also in quality: Ms Delas explained that companies have clearly embraced the process and are gradually aiming higher.
It is not always easy, she admitted. She has attended a number of climate change conferences and said that she was a "bit disappointed by the level of engagement, especially by richer countries", at the end of November's COP 27 meeting in Egypt. A commitment was made there to set up a fund for entities affected by climate change and, while this may be only a "small step", the CEO stressed that the event was an important networking opportunity. It allowed stakeholders from governments and national development banks to civil society and NGOs to meet and discuss issues such as sustainability and impact investing. LuxFlag organised a side-event there on impact investing, with speakers from the European Investment Bank, Finance in Motion and various Luxembourg delegates.
"Let us think positive: following COVID-19 and now with the energy crisis and the war at our borders, there is now at least some momentum. Small island and indigenous communities are being more recognised and listened to and developing countries could benefit from that fund. Let us hope that they will make good use of that money," she said, noting that Luxembourg had pledged a considerable sum to the fund.
"I was expecting more commitment from other countries - as most people were.... Let's hope that the next one CoP will push a bit more - and in the right direction," she said.
Listen to the whole interview here.
The content of this article is intended to provide a general guide to the subject matter. Specialist advice should be sought about your specific circumstances.