The USPTO is proposing to change the Trademark Rules of Practice to require that foreign applicants be represented by a U.S. licensed attorney. [IMHO, this proposal appears to be a reaction to the flood of applications filed by Chinese individuals, and is designed to improve the quality of these application both by the efforts of the U.S. attorney representing the applicant, and by the enforcement of the USPTO disciplinary rules to hold the attorney accountable.] According to the announcement (here) a Notice of Proposed Rulemaking will be published on November 1, 2018, followed by a three-month comment period.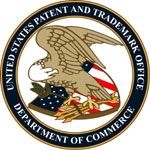 Abstract
The United States Patent and Trademark Office (USPTO) proposes to amend its rules to require foreign trademark applicants and registrants to be represented by a U.S. licensed attorney, i.e. an attorney in good standing of the bar of the highest court of a State in the U.S. (including the District of Columbia and any Commonwealth or territory of the U.S.) to file trademark documents with the USPTO. A requirement that foreigners be represented by a U.S. licensed attorney will (i) ensure that the USPTO can effectively use available mechanisms to enforce foreign applicant compliance with statutory and regulatory requirements in trademark matters; (ii) provide greater confidence to foreign applicants and the public that registrations that issue to foreign applicants are not subject to invalidation for reasons such as improper signatures and use claims; and (iii) aid USPTO efforts to improve accuracy of the U.S. Trademark Register.
The content of this article is intended to provide a general guide to the subject matter. Specialist advice should be sought about your specific circumstances.