Unpatented, extremely valuable information for companies is generally protected by trade secrets law. But ensuring your confidential information is legally protected can be challenging. This webinar focused on the following:
Practical steps your company can take to ensure its trade secrets protection programs are state of the art as we go into 2023
Litigation and investigation options to respond to potential trade secret theft
Download presentation materials here.

Speakers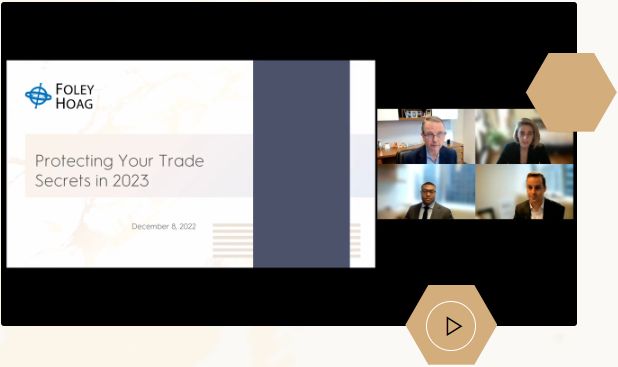 The content of this article is intended to provide a general guide to the subject matter. Specialist advice should be sought about your specific circumstances.