Here's a holiday present for all of us: the November–December, 2019 (Vol. 109 No. 6) issue of The Trademark Reporter (TMR). Kudos to Editor-in-Chief Willard Knox for assembling this impressive collection of articles: two empirical and one imperial. [Just kidding, Commish. - ed.]. Willard provided the summary of each article that is presented below.
An Empirical Assessment of the Eveready Survey's Ability to Detect Confusion in Cases of Senior Marks That Are Not Top-of-Mind, by Hal Poret
Well-known survey expert Hal Poret rebuts the oft-cited view that Eveready surveys are appropriate only to test for likelihood of confusion where the senior mark is "top-of-mind," and supports his argument with original survey research he designed and conducted in conjunction with this article.
Commentary: The Science of Proving Trademark Dilution, by Barton Beebe, Roy Germano, Christopher Jon Sprigman, and Joel H. Steckel
In this thought-provoking commentary, noted scholars Barton Beebe, Roy Germano, Christopher Jon Sprigman, and Joel H. Steckel challenge the "mere association" test for establishing trademark dilution and propose a new "association strength test" supported by the authors' own empirical research.
Joel H. Steckel
Reflection: Trademark Office: Year-End Wrap-Up, by Mary Boney Denison
Mary Boney Denison, United States Patent and Trademark Office (USPTO) Commissioner for Trademarks, looks back on her tenure—which ends in 2019—and provides readers with valuable insights from inside the USPTO.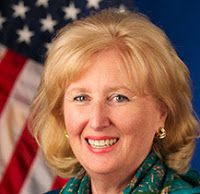 Read comments and post your comment here.
The content of this article is intended to provide a general guide to the subject matter. Specialist advice should be sought about your specific circumstances.