The law firms agreed to the following statement and coordinated a joint social media and online push to publicise their commitment at 11am on Friday 12th June.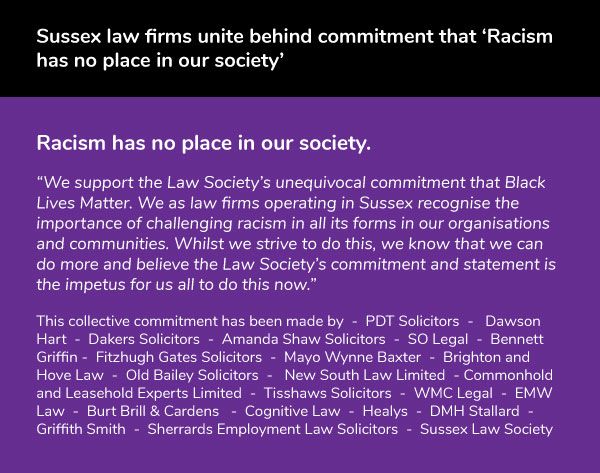 Originally published June 12, 2020.
The content of this article is intended to provide a general guide to the subject matter. Specialist advice should be sought about your specific circumstances.