The rule of international exhaustion is still the benchmark in Taiwan's patent and trademark law regimes to address issues surrounding parallel imports also known as grey market goods.  Hence, parallel imports in Taiwan are basically deemed not to infringe the patent or trademark rights vested in them, unless, in the trademark right scenario, it is proved that the parallel imports are likely to deteriorate or get impaired in Taiwan's market.  Despite that, a right holder may still have other sorts of claims against parallel traders.
Just like counterfeiters are apt to misspell words in labels, many parallel traders misappropriate photos or other copyrighted advertising content posted online by brand owners or licensed traders. When that happens, a copyright claim may be a useful (and sometimes the only legal) weapon to attack parallel traders, at least deterring and delaying their sales agenda.  There are two reasons why this tactic works.  First, copyright infringement is criminally punishable in Taiwan, which makes criminal claim a good leverage in negotiation.  Second, like in many other jurisdictions, a work is deemed to be original in Taiwan so long as it is created independently and possesses a "minimal creative spark," which means most human-made photos are copyrightable. 
And even better, a trend has emerged in IP Court towards further lowering the threshold of originality/creativity for photographical works, as a response to the formidable development of digital cameras, and this tendency is beneficial for IP right holders' actions against parallel traders.  For example, in a recent judgment, the IP Court granted copyright protection to a product photo with arguably limited photography skills involved and the defendant being a parallel trader was held liable for copyright infringement by appropriating the photo.  Natural uLife Co., Ltd. v. Chang, 108 Min Zhu Su 98, Taiwan IP Court (November 2019).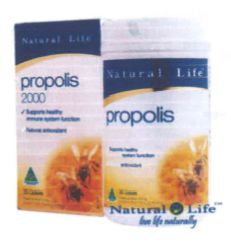 Plaintiff's photo posted on their website (note the trademark and the TM symbol in the foreground)
Source of the photo: the reported IP Court decision.
According to the court decision, the IP rights in the photo were owned by the plaintiff being a local sales agent of "Natural Life," an Australian brand of health foods. The defendant is a Taiwanese individual who asserted that she had been "living in Australia on a long-term basis" and was a "surrogate shopper," i.e. an undisclosed private agent who travels to purchase goods, usually at duty-free stores, for friends or clients in her home country or a third country where the goods are either not available or more expensive due to customs tariffs. While surrogate shopping (or "daigou" in Chinese) is as old as trade, this ancient service has attracted multitudinous new players since this century with the invention of online shopping platforms like Taobao which facilitate surrogate shoppers and buyers to build links. Many surrogate shoppers readily morph into small-sized parallel importers and resellers, like the defendant in this case who merely described herself as a vendor at her selling space on Shopee, a Singapore-headquartered e-commerce platform popular among Sinophone netizens. 
As the exhibit shows, the Plaintiff's product photo was reproduced to appear at the defendant's Shopee store.  This is obvious infringement, but is the product photo copyrightable in the first place?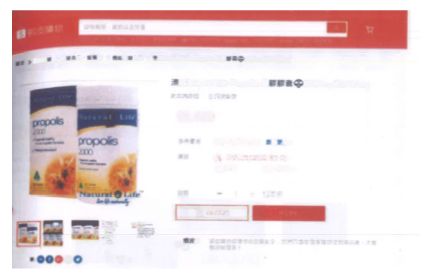 The defendant's e-store at Shopee
Source of the photo: the reported IP Court decision.
The IP Court's answer was:
With the advancement of modern technology, even smart camera phones are equipped with a variety of shooting modes for the user to choose.  Therefore, in the evaluation of whether a photographic work is in possession of "creativity," we can no longer apply the traditional test of whether the photo-taker has applied photography skills pertaining to "aperture, depth of field, intensity of light, and shutter speed, etc."  Instead, a photographical work shall be granted copyright protection as long as the photo-taker, before taking the picture, has somewhat selected and adjusted the theme, object, shooting angle, and composition of the picture against an original idea emerging in the photo-taker's mind, and so long as the photo can be recognized to have conveyed the photo-taker's ideas and sentiments. 
Although the disputed photo is a still life image, the disputed product shown therein was placed in such a way that its outer package and content bottle were juxtaposed side by side, with the former slightly angling backward and the latter directly facing the front, while the background was removed and a trademark was inserted during post processing.  As such, the photo was expressed in such a manner that should be deemed to have satisfied the requirement of a minimal degree of creativity under the Copyright Law. 
In fact, in the past 4 years, the IP Court together with a handful of district courts have rendered around 10 decisions in which the traditional "strong photography skill test" emphasizing shutter speed, aperture, intensity of light, and depth of field (abbreviated as SAID) among other skills was replaced by an approach that requires less human involvement yet better suits present-day digital photography.  Natural uLife Co., Ltd. v. Chang is unique, however, because it is the first case among them to the writer's knowledge where a product photo was alleged to be infringed and the court provided a clear copy of the photo online for public's study.  Nevertheless, whether this new approach will be likewise embraced by the Supreme Court is yet to be seen, whose most important recent decision on the threshold of creativity, as reported in an 2018 Article published at our website, still took into consideration some of the SAID factors. 
The content of this article is intended to provide a general guide to the subject matter. Specialist advice should be sought about your specific circumstances.