It might be a little early for Easter, but we continue to indulge our appetite for Swiss chocolate Intellectual Property (IP) stories as we scale the heights of trademark law and strategy. Meanwhile, in patents, recent weeks have seen an automotive application that applies the brakes to debt dodgers. And finally, there is a note on the Ed Sheeran copyright lawsuit just ahead of trial.
Over the hill: Toblerone is no longer "Swiss"
Undoubtedly the most famous chocolate to come in a triangular prism box, Toblerone is about to swap out another of its recognizable trademarks: the Matterhorn. Stretching 4,478 meters into the Alpine sky, the mountain is assuredly one of the most magnificent and arguably one of the deadliest in the world, even hosting its own cemetery. Nevertheless, the peak's angular beauty, near-symmetry and snowy grandeur make it quintessentially Swiss – and therein lies the problem, for only Swiss products can display Swiss symbols.
The similarly pointy chocolate, long "of Switzerland," is shifting some of its production out of the country to a factory in Bratislava, Slovakia. As a result, Toblerone maker Mondelez International has to make some changes to its branding to comply with 2017's "Swissness Act," which protects Switzerland's geographical designation and national symbols. By tightening criteria for products to claim their origin in the landlocked country, the government seeks to preserve and strengthen the brand of Swissness, with all of its associations of quality, craftsmanship and tradition.
As far as food is concerned, a product must satisfy two conditions to be considered worthy of such a description:
A minimum of 80 percent of the raw materials is sourced in Switzerland (or 100 percent for dairy products – to keep the cows happy)
Primary production occurs in Switzerland
Exceptions are made for temporary shortages and ingredients that can only be imported, such as cocoa. Outsourcing, however, falls foul. This means the words "of Switzerland" that have graced the wedge-shaped packaging until now will soon be replaced by "established in Switzerland," and the mighty Matterhorn will vanish in favor of a non-descript peak.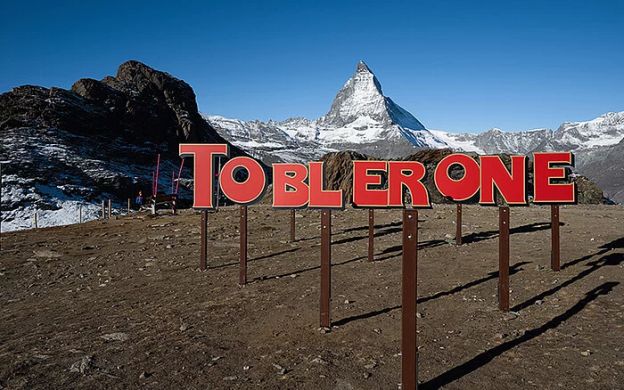 Mondelez International can move production, but not mountains. Being able to use a geographically relevant trademark is often a great privilege and benefit for a company, but it comes with inevitable tradeoffs.
It takes truly tectonic trademark forces to reshape a mountain, but with some legally savvy labeling and an unchanged recipe, the Toblerone brand will remain uneroded and keep its flag firmly planted at the summit of confectionary achievement.
A self-destruct switch for your car
The Ford Motor Company is currently the fourth-largest automobile manufacturer by revenue, and so is more than familiar with innovating to stay at the head of the pack. However, a patent application from Ford published by the United States Patent and Trademark Office (USPTO) last month has raised more eyebrows than a Lamborghini at a speedbump.
At first glance, a patent for "Systems and Methods to Repossess a Vehicle" sounds innocuous enough – locking buyers and lessees who have fallen too far behind on their payments out of certain functionalities. Fair is fair, after all. After due warning has been delivered to the delinquent driver, a central computer can remotely instruct the vehicle to shut off the air conditioning, lock the doors or disable the engine outside of use. (Provisions are made for medical emergencies.)
Reading on, one discovers what could happen if such a system were implemented into a self-driving car, and this is where things take a chilling turn. "If the market value of the vehicle is below the pre-determined threshold price, the repossession system computer may cooperate with the vehicle computer to autonomously move the vehicle from the premises of the owner to a junkyard." An almost nightmarish image, reminiscent of haunting childhood allegories of abandonment and death.

Money troubles are bad enough without having to worry about getting locked out of your car when you need it most. But as Ford was quick to reassure customers, a patent on paper does not have to mean a product on the market.
Ford has since attempted to quell any fears of vanishing vehicles and crushed dreams through an email statement quoted by various news outlets. "We don't have any plans to deploy this. We submit patents on new inventions as a normal course of business, but they aren't necessarily an indication of new business or product plans."

If this is indeed the case, it is an exemplar of a key strategic usage of patenting: technology sequestering. By pursuing patent grants in three countries, Ford is inhibiting competitors in the United States, Germany and China from employing identical systems in the near future. Additionally, considering the company's vast patent portfolio (1,342 grants in 2022 alone), it is not unexpected for emerging technologies to be protected with IP rights long before they mature into products. Over the course of research and development, patent families can evolve considerably or be employed in consumer applications that are completely different from those imagined at the outset.
So, if you recently bought a Ford vehicle, have no fear: It will not go anywhere. At least, not until you find your keys.
Facing the music, copyright-style
As we reported last October, Ed Sheeran is to appear at a jury trial to determine whether his 2014 single "Thinking Out Loud" plagiarizes "Let's Get It On," released by Marvin Gaye in 1973. The heirs of Gaye's co-writer, Ed Townsend, the current copyright holders of the 1973 song, are seeking restitution for what they see as a willful infringement of their IP rights. From April 24, evidence will be presented to a New York District Court jury who must then decide if Sheeran copied the "heart" of the R&B classic or whether the alleged "incontrovertible musical similarity" is actually quite controvertible.
Regrettably, music lovers in attendance will not be able to enjoy a live courtroom performance of "Let's Get On" as part of that evidence. The request of the plaintiffs to hold such an exhibition was denied by District Judge Louis Stanton on March 10, arguing that inevitable "[o]missions, additions and errors" in any new renditions would make them "unreliable and inadmissible as evidence of true performances."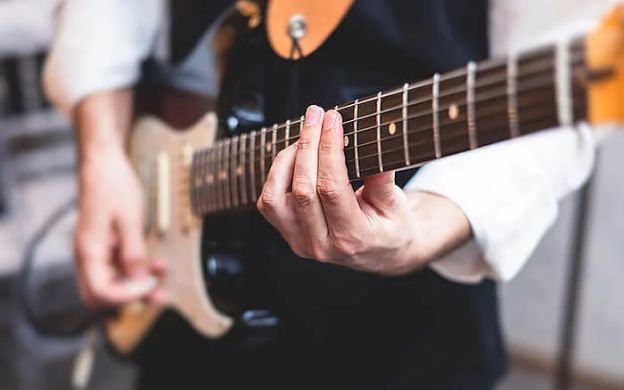 Homage, influence, tribute, coincidence... or plagiarism? Since copyrights protect creative expressions, judging possible infringement can be even more challenging than with trademarks or patents.
However, all has not gone Sheeran's way ahead of the trial. The Townsend estate will be permitted (for now) to present a 2014 recording of Sheeran playing a "mashup" of the two songs at a live event.
Sheeran is no stranger to copyright lawsuits, having successfully defended his single "Shape of You" in an unconnected action last April. It remains to be heard who (if anyone) will step out of court singing in a few weeks' time, but a decision either way has a strong chance to inspire a new wave of claims against pop's biggest stars or bring the current litigation show to a close with no promise of an encore. Just thinking out loud, of course.
The content of this article is intended to provide a general guide to the subject matter. Specialist advice should be sought about your specific circumstances.