FRORIEP is Swiss Law Firm of the year winning the title at The Lawyer European Awards on 15 March 2018 in London.
The judges noted that "Swiss Firm of the Year Froriep suffered a blow in 2016 with the loss of one third of its partnership. The judges were impressed by its rapid recovery and reinvention, recognising that it is clearly a firm with ambitious plans and one that is not afraid to lead the market. They could see a clear focus and strategy in play and gave the firm credit for its very high rate of cross-border work and creation of a truly international practice."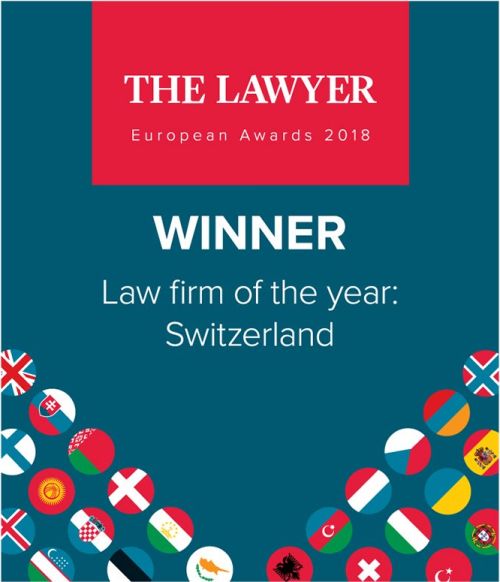 The judges were also impressed by Froriep's establishment of a Disruptive Technologies Practice Group, emphasis on training and its plans to recruit from outside the legal profession.
Froriep's Managing Partner Nicola Benz said: "This award is fantastic recognition of the hard work and forward-looking drive of a great team of people. And we are not stopping here: we continue to strive to be a firm that is fit for the future." 
The Lawyer European Awards have been rewarding and celebrating excellence across the European legal market for eight years. The awards jury consisted of a panel of 21 judges, including managing partners of international law firms and in-house lawyers with multinational companies.
Click here  to see the official website of The Lawyer European Awards 2018.