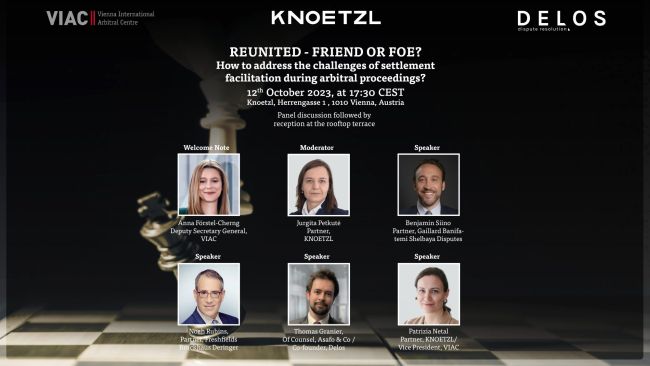 Join us on 12 October for a panel discussion "Reunited – Friend or Foe? How to address the challenges of settlement facilitation during arbitral proceedings?", with our stellar panel of speakers including:
Anna Förstel-Cherng, Jurgita Petkutė (Moderator), Benjamin Siino, Noah Rubins KC, Thomas Granier, Patrizia Netal, followed by a reception on the rooftop terrace.
The event, organized in cooperation with Vienna International Arbitral Centre (VIAC) and Delos, will take place on the eve of GAR Live Vienna and is open to anyone interested in arbitration.
Register here: Link and see you soon!