Activist investor campaigns have increased, and activist numbers are growing. In 2020 campaigns have almost doubled compared to four years prior with majority of activist campaigns targeting specific areas of corporate governance.
Click below to see the facts and review the key target areas.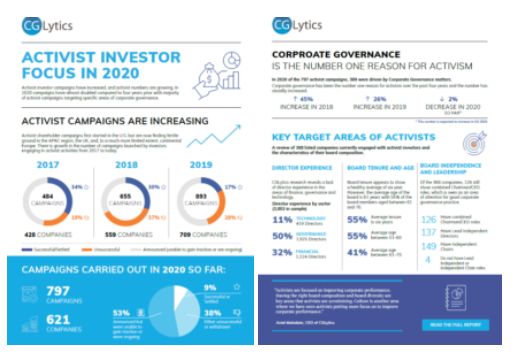 The content of this article is intended to provide a general guide to the subject matter. Specialist advice should be sought about your specific circumstances.