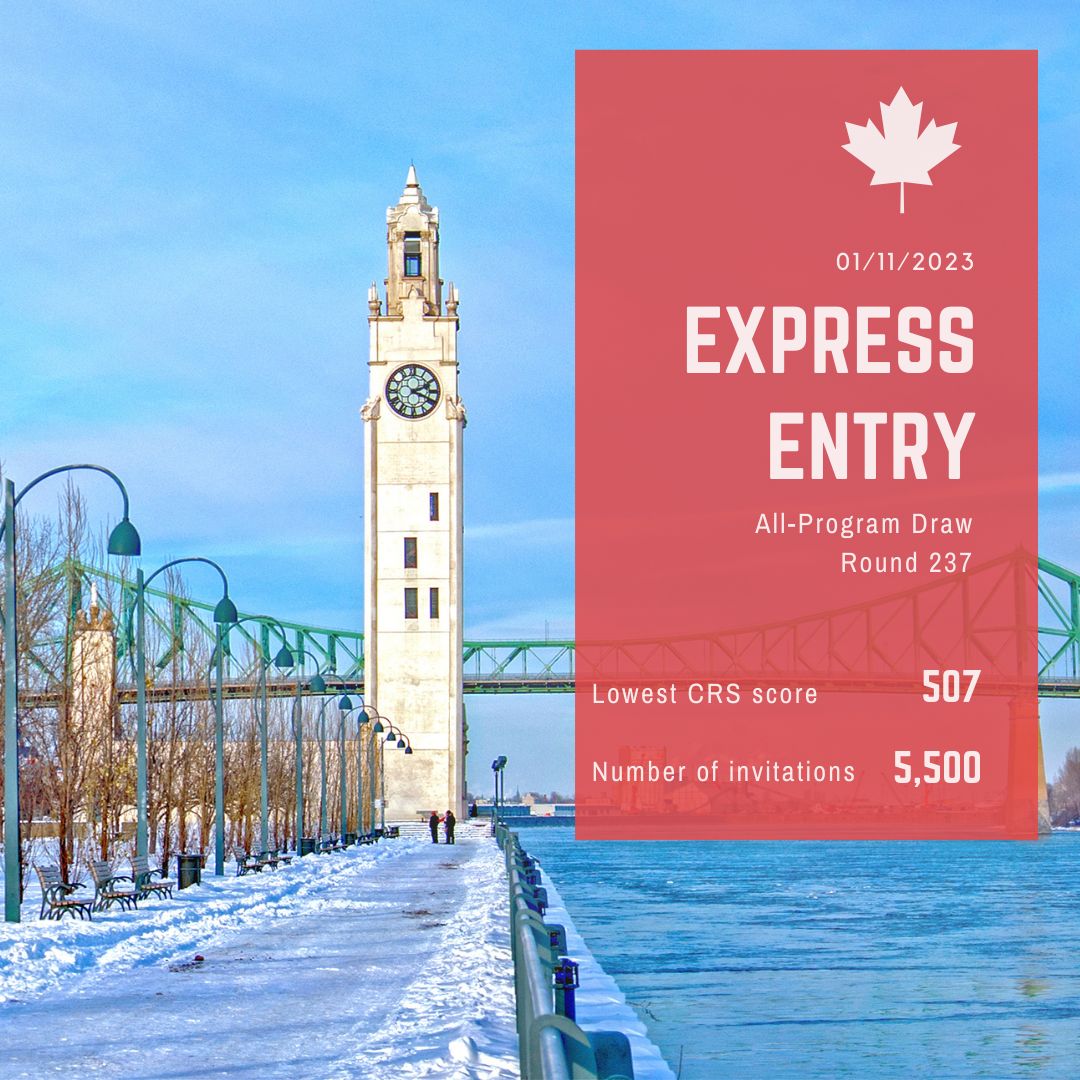 Yesterday, Canada held its first Express Entry draw of 2023 and the first draw since November 23rd. On January 11th, 2023, Immigration, Refugees and Citizenship Canada (IRCC) held its twelfth all-program draw through the Express Entry system since July 2022. In today's draw, 5,500 invitations to apply (ITAs) were issued to candidates with a minimum Comprehensive Ranking System (CRS) score of 507or higher.
An all-program draw considers every candidate in the Express Entry pool, rather than the program-specific rounds and invites these candidates to apply for permanent residence based on their CRS score. Candidates at or above the minimum CRS score in the pool will be invited to apply for permanent residence.
IRCC applied its tie-breaking rule with the timestamp of December 06, 2022 11:00:07 UTC, meaning candidates with a score of 507 were invited to apply if they had submitted their Express Entry profile before the timestamp.

The content of this article is intended to provide a general guide to the subject matter. Specialist advice should be sought about your specific circumstances.