At Bennett Jones, we place great value in promoting diversity and inclusion in all aspects of our work. As a leading law firm in Canada, we believe that we have a responsibility to drive positive change both within our own organization and in the wider legal community.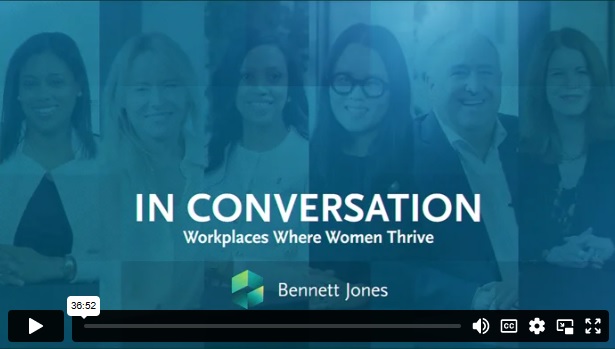 To mark this year's International Women's Day, we are proud to present a candid leadership conversation on the challenges women face in the legal field. Our five office managing partners—Melanie Aitken, Radha Curpen, Dominique Hussey, Pat Maguire and Barbara Stratton—are joined by moderator and Bennett Jones partner, Michelle Yung as they share perspectives from their lived experiences. This discussion highlights the importance of acting purposely to create a workplace where women can thrive.
The content of this article is intended to provide a general guide to the subject matter. Specialist advice should be sought about your specific circumstances.