Jamie Olden has been appointed the next Managing Partner of RDJ LLP. He will succeed Richard Martin who has been Managing Partner of the firm for 10 years and steps down from the position on 30 September 2022.
Commercial Litigator, Jamie Olden, joined the firm in 2007. In 2013, he was appointed partner in charge of the firm's new Dublin office, a role in which he spent 6 years, overseeing the strong development and growth of the firms' Dublin base.
Read the full article here.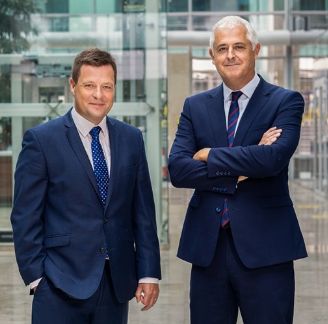 Pictured (left-right): Jamie Olden and Richard Martin