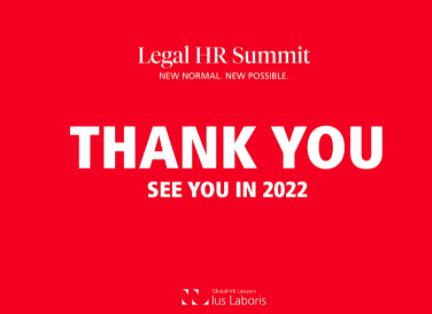 Watch the recording online.
Hi ,
In case you missed today's Legal HR Summit, you can watch the full recording on our website. We will also make the individual sessions' recordings available in the next few days. 
If you attended the Summit and found it interesting, we encourage you to share the link to the recording with your team.
To watch the recording, please use the password: LegalHR2021