The IRS has released the 2016 cost-of-living adjustments applicable to the dollar limits and thresholds of retirement plans and health and welfare benefit plans.  Plan sponsors should update their systems and formulas to include the limits that have been adjusted. These limits are effective January 1, 2016.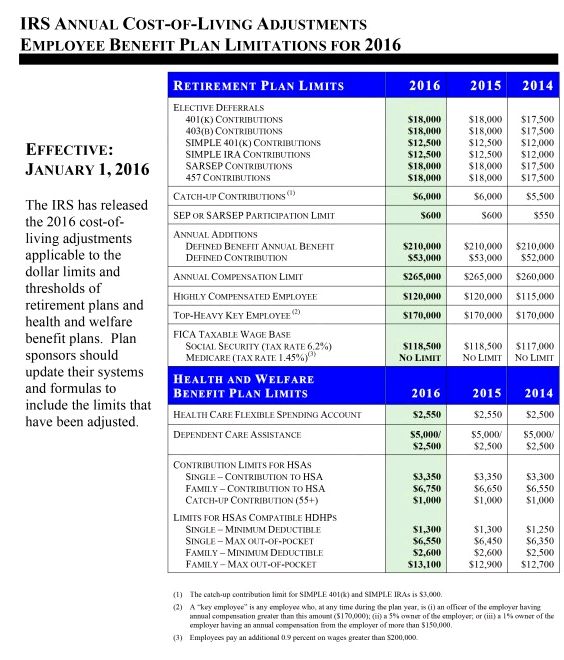 SGR is in the process of preparing our yearly laminated chart of benefit limitations, but in the interim, we wanted to provide you with a quick overview of the changes.
The content of this article is intended to provide a general guide to the subject matter. Specialist advice should be sought about your specific circumstances.