As a result of coronavirus crisis and related restrictive measures, companies may face difficulties also in relation to previously common activities, such as meetings of corporate bodies and day-to-day business representation. Below, we offer some hopefully useful tips on how to streamline business operations during these difficult times.
Please click on the image below to open the file containing useful tips in full size.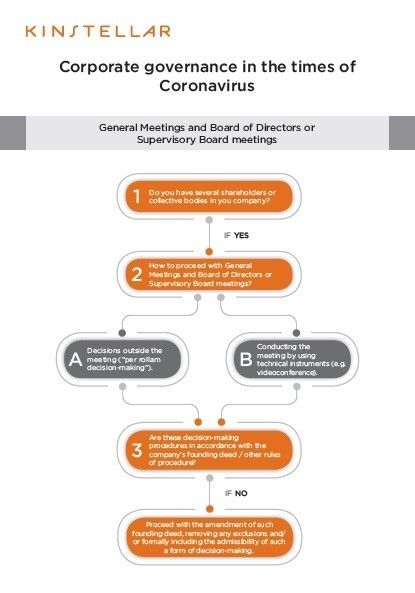 The content of this article is intended to provide a general guide to the subject matter. Specialist advice should be sought about your specific circumstances.