Guest Lecturer Robert Z Lawrence
Albert L Williams Professor of International Trade and Investment Harvard Kennedy School & Senior Fellow Peterson Institute for International Economics
Punuka Annual Lecture 2016
Lagos Nigeria
Introduction: A New Global Environment
Challenges:



Slow growth in advanced economies.
Brics (besides India) all face growth problems.
Commodity markets are depressed.

Opportunities:



Wages rising in China: supply chains are moving.
Middle Classes in China and India are growing.
Outline
Kinds of Growth.
Three policies:



Tariffs on inputs.
Infant Industry Protection.
Competitive exchange rates.

Implications for Nigeria.
Where does growth come from?
Sustainable Growth comes from convergence with the productivity levels (the "technology") that prevail in the rich countries



"Technology" is the name for the stock of ideas and knowledge that is available for developing countries to absorb (and disseminate throughout their economies)

This stock does not disappear or dissipate when rich countries grow more slowly or when world trade is less buoyant.



As long as developing nations follow the appropriate strategies
Wages reflect Productivity!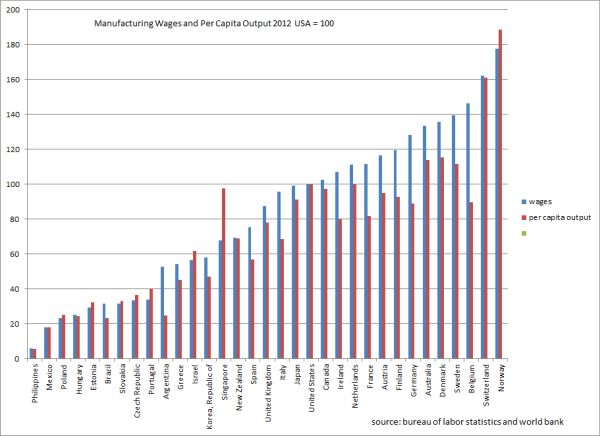 Where does growth come from?
There is "bad" growth (1)
Foreign borrowing-led growth



Examples: countries in the periphery of EU in 1990s, Latin America in 1970s, Iceland, Ireland and Greece in 2000s.
Good to the extent that it eases the financing constraint of firms
Inevitably comes to an end when capital flows dry up
This pattern of growth is associated with current account deficits and the overvaluation of the currency
and the booming of the "wrong" kinds of economic activities, which do not promote long-term growth



non-tradables such as construction and real estate
There is "bad" growth (2)
Commodity boom-led growth



Examples: 19th century, many African (and Latin American) countries in the last decade
Not sustainable in the longer term, because of both cyclicality and long-term downwards trend in the commodity terms of trade
Also associated with the booming of the "wrong" kinds of economic activities
And produces bad politics on top



Resource rents and the rentier state
Chile a rare example of a country that has (so far) managed resource rents well
... and then there is "good" growth (3)
Structural transformation-led growth



From low-productivity traditional products



traditional agriculture and informality

to modern, non-traditional activities



manufacturing, non-traditional export crops, and tradable services
Examples: Japan, S. Korea, China, India

Based not on (static) comparative advantage, but on producing what countries richer than you produce



Associated with "productivist" policies
policies that explicitly promote structural change, through removal of constraints on investments in modern activities
And through industrial policies, undervalued currencies, financial controls
Underpinned by sound macro/fiscal policies

This is the only model that generates reliably sustained convergence with income levels in the advanced countries
Example: Manufacturing Share Rises and then Falls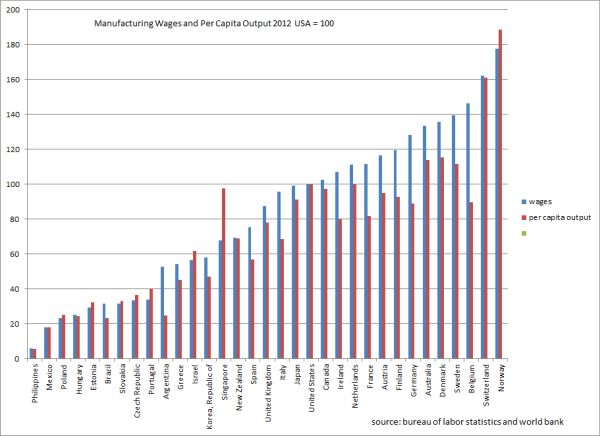 To read this Paper in full, please click here.
The content of this article is intended to provide a general guide to the subject matter. Specialist advice should be sought about your specific circumstances.