A company formation agent in Mexico will help you in all aspects of incorporation into the Mexican market, employing their invaluable knowledge of the business landscape and administrative process to get your business, branch, or subsidiary established in the shortest time possible.
Mexico has long been a beacon for investment in Latin America, being the only country from the region to consistently feature among the top 25 in the Kearney Foreign Direct Investment Confidence Index, with the effects of the COVID-19 pandemic knocking it out this year for the first time since 2012.
The country is only second behind regional powerhouse Brazil in terms of gross domestic product (GDP) and foreign direct investment (FDI) in the region. Meanwhile, it enjoys a strategic location between the United States and the rest of Latin America, while its geographic and economic diversity offers a wide range of attractive business opportunities to investors.
For interested investors intending only to develop a short-term or limited-scale commercial operation, hiring through a professional employer organization (PEO) in Mexico can be the preferred option. However, for anyone seeking to make a deeper or longer-term commitment, the services of a reliable company formation agent in Mexico can be essential.
Read on to find out more about what a company formation agent is, how they can help you, and the steps involved in forming a company.
A company formation agent in Mexico
A company formation agent in Mexico can advise you
A company formation agent in Mexico can be an individual operator but is more often a firm with legal and accounting capability, dedicated to overseeing the company incorporation process.
The company formation agent will have extensive experience of the market, and all processes involved in incorporation, and will keep up to speed on legislative changes so that you can be satisfied your investment is being managed in the most beneficial way possible based on current regulations.
In some cases, the company formation agent will also be able to offer complementary professional services, such as due diligence and tax advisory. Where that firm has an international presence, they will also be able to assist you in future expansion efforts, should you look to other new markets.
6 steps to company formation in Mexico
There are six key steps to form a company in Mexico:
1. Power of Attorney (POA): this document gives legal authorization to another party to represent a company or individual in their legal and commercial dealings. By signing a POA, the client is able to begin the incorporation process in Mexico without even having to enter the country.
2. Select the correct legal structure: in Mexico, generally speaking, the most popular options tend to be a Limited Liability Company (LLC) or a Stock Corporation. A company formation agent in Mexico will be able to provide comprehensive advice on which options suits your needs best.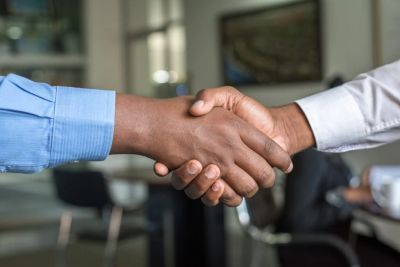 A company in Mexico must have two shareholders
3. Identify your shareholders: your company must have at least two shareholders, who can be a natural person or a company. It is mandatory to inform authorities about how much each shareholder owns, along with important personal details about them.
4. Register the company: the company formation agent in Mexico will register your entity with the National Registry of Foreign Investment and the Public Registry of Commerce.
5. Receive a Tax ID Number: after your company formation agent registers the entity with the Ministry of Finance and Credit, your unique Tax ID number (known as an "RFC") will be issued in 1 to 3 days.
6. Open a bank account: once everything else is in order, a bank account will be opened for the new entity, allowing your business to get underway.
Originally published 20 November 2020 | Updated on: 27 July 2023
The content of this article is intended to provide a general guide to the subject matter. Specialist advice should be sought about your specific circumstances.