We live in a generation that has an abundant sense of humour kept under wraps and an equal amount of sentimental intolerance on record!!
Sense of humor, jokes and innuendos are extremely subjective. The question is, is the government or the state machinery the sole custodian of measuring the obscenity, hurtfulness or immorality of expressions, in this case-Trademarks? Trademarks containing obscene content or those contrary to public policy or to principles of morality are generally refused registration in many jurisdictions. It has been reported that in Taiwan, a device of a man carelessly peeing with his hands in his pocket ("the device") was sought to be registered as a trademark for a restaurant/ cafe.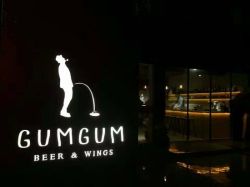 Reportedly, the cafe was intended to provide a carefree atmosphere for customers to relax and the device symbolised the same. According to the applicant, the device was meant to depict a humorous character with a carefree spirit. The mark was refused registration on the grounds of obscenity. The applicant however submitted various reports, sales figures, customer reviews to showcase that the mark was well received and not perceived as obscene or immoral by its customers. This evidence made the trademark office reverse its decision, thereby allowing registration of the device.
Compiled by: Adv. Sachi Kapoor | Concept & Edited by: Dr. Mohan Dewan
The content of this article is intended to provide a general guide to the subject matter. Specialist advice should be sought about your specific circumstances.