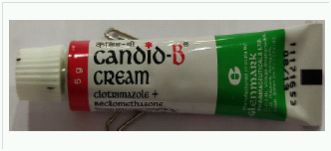 Glenmark's Product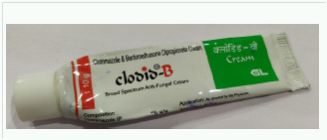 Galpha's Product
In, Glenmark Pharmaceuticals Ltd v Galpha Laboratories Limited and Ors [Notice of Motion (L) NO. 1890 of 2018 in COMIP (L) No. 1063 of 2018], the Bombay High Court (Court) has passed a strong decision against Galpha, imposing heavy costs of INR 1.5 crores (INR 15 million- a little over USD 200,000) in view of habitual infringement on the part of Galpha.
Glenmark's suit was based on its mark CANDID and the trade dress used thereto. The controversy arose after Galpha started selling medicinal products under a similar mark CLODID alongwith a similar trade dress. Galpha agreed to submit to a decree after admitting that it had made sales of the impugned products worth approximately INR 2.92 crores (approximately USD 400,000) over a period of ten years and that the violation was a mistake.
In response, Glenmark submitted that Galpha was a habitual offender and that heavy costs be imposed so that the same may serve as a deterrent in future. To support this, Glenmark submitted several documents to evince that Galpha had resorted to illegal activities on other occasions, including a decision of the Delhi High Court observing that Galpha was a habitual infringer. Glenmark also tendered documents to show that on other occasions products sold by Galpha were found to be substandard and in violation of FDA regulations.
The Court after hearing the parties passed the said decision imposing heavy costs, and seeking personal undertakings, amongst other directions, to the effect that Galpha would: immediately withdraw all the impugned products, and henceforth conduct its business by strictly abiding by FDA regulations. The Court also observed the following:
That drugs are not sweets and pharmaceutical companies have a special duty of care towards health of the consumers;
That defendants usually appear and show willingness to submit to a decree and the courts are lenient and allow the parties to settle the matter with nominal costs; and
That this is a fit case where directions should be issued to various enforcement agencies to look into Galpha's affairs.
This decision is important for several reasons, since it deals with the menace of infringement differently and sends out a strong message to infringers as set out below:
The Court had directed Galpha's Directors to be present in Court unlike in usual cases where the actual infringers hide behind their attorneys- being questioned in person in Court does make a difference;
Heavy costs were imposed, which hit Galpha where it hurts the most, rather than just allowing Galpha to submit to a decree without any monetary loss; and
Directions to other enforcement agencies were considered rather than merely passing an injunction order. This has generally been an issue in most enforcement actions where a mere court order is of no significance without the engagement of all enforcement agencies to stop infringement.
The decision also serves the public good since the Court directed Galpha to donate the heavy costs as a donation to the relief fund set up for the Kerala flood disaster. This is a welcome decision and would serve as a strong deterrent against infringers.
xxxxxxxxx
Shailendra Bhandare, Counsel, Khaitan & Co
Janaksinh Jhala, Senior Associate, Khaitan & Co
The content of this document do not necessarily reflect the views/position of Khaitan & Co but remain solely those of the author(s). For any further queries or follow up please contact Khaitan & Co at legalalerts@khaitanco.com