Introduction
Before getting into discussion of patent troll it's better to have basic idea about what a patent is. A patent is an intellectual property privilege issued to the latest and original inventions, and a patent grants the patent holder an exclusive privilege that no one can produce, sell and import his/her invention without his permission. A patent guarantees that no one is exploiting a copyrighted invention for his own advantage. A patent is usually valid for 2-year duration from the filing date of the patent application.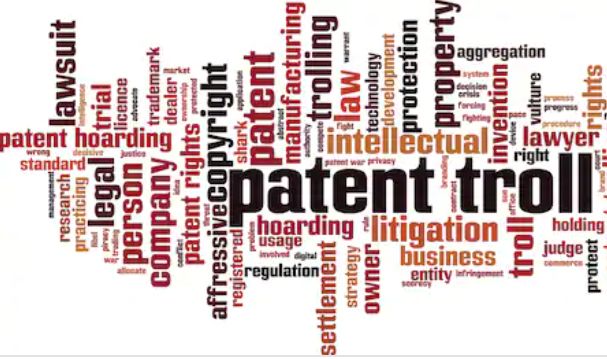 Patent trolls are classified as non-practicing entities (NPEs) or patent assertion entities (PAEs), who make money through patent-infringement litigation. The patent troll has a very strategic and wicked working style, patent troll acquires the bankrupt firms' patents but usually they don't use these patents instead they give licenses of these patents to the firms that appear to infringe patent upon a patent they own and if these firms stop from dealing with it, patent trolls continue to harass them with lawsuits. Such cases may amount from tens of thousands to hundreds of millions of dollars. In certain cases, they choose to deal with the patent trolls even though a corporation claims there is no violation. In such litigation, Europe has a very bizarre and unjust kind of concept which is called "loser paying," according to which the losing side paying the parties' legal fees.
How does patent troll function?
Patent trolls are actively searching for any current invention or any future invention that may infringe their patent portfolio and if they discover a potential infringement, the trolls go to create a full-proof attack strategy, the weakest prey on the list is set as the aim to choose a simple victory to set a precedent for the other goals. Small companies often prefer to settle by paying the licencing fee rather than continuing with the case but settlement is not necessarily the right alternative because if the patent trolls establish a soft target, they will set a course with several potential lawsuits which will turn a short-term economic gain of a one-time pay-out into long-term fund drain from the target.
For a person who is listening the term for the first time, patent troll in itself creates a derogatory perception. There are numerous controversies around the world pertaining to the benefits and risks of a patent troll. Some see patent trolls as an intellectual property rights hunter or a horrible blood-sucking vampire who threatens major corporations and makes money dishonestly on their own cost. On the other hand, as it allows them to succeed and expand, others often consider patent troll as a "messiah" for small companies or small organisations.
The two sides of Patent Troll
The bright side is that only big business is impacted by patent trolls. A leading IP website called the IP watchdog points out, "All that has happened is that the playing field in intellectual property has been levelled out- a bit- in favour of entities in the market that don't have the luxury of spending hundreds of millions of dollars to propagate Congress by giving them only their side of the story". This suggests that if patent trolls try to troll big business, the smaller companies will benefit more by bringing forward their own ideas. Patent troll advocates claim that patent trolls are necessary evils because they play a very critical role in developing the Sector of Intellectual Property because they place a restriction on big business and make smaller firms flourish.
The patent trolls' dark or pessimistic side is that research has found that patent litigation damages innovation and it inhibits investment in venture capital, notably in start-ups and small businesses. Reports suggest that patent litigation is on the rise and there has been an uptick in the previous year's patent cases and the patent trolls have filed most of the litigations. Innovation is influenced by patent lawsuits in several ways, such as:
It costs a lot of money for the innovators.
Impacts a company's image before an innovator.
A company's reputation is lost and innovators invest less in companies, especially small ones.
Investment on R&D faces a fall too.
Finally, in the end it can be said that patent trolls are more of an injustice than a messiah, so the logic put out by patent troll advocates is that they allow small businesses or industries to succeed by stopping big corporations from manipulating small business IPRs, but that's the last thing a patent troll can do. A patent troll never targets any large company with the intention to defend and support any small business they do with the intention of benefiting from that large company, and the smaller businesses are not indirectly influenced by this act of the patent trolls. A patent troll does more evil than good because it impacts creativity in a very poor way and also reduces a company's reputation, so the investment made by an investor is also significantly diminished, and that is why  it is believed that all reasonable changes should be made by World Intellectual Property Organisation (WIPO) in the new IP laws to avoid these patent trolls because they are more detrimental than beneficial.
The content of this article is intended to provide a general guide to the subject matter. Specialist advice should be sought about your specific circumstances.