Average cost of equity for telecom sector is 14%, as compared to 15.8% during the previous survey. The decline is in line with the decline in the risk free rate and compares favourably with the overall India cost of equity approximately 15%.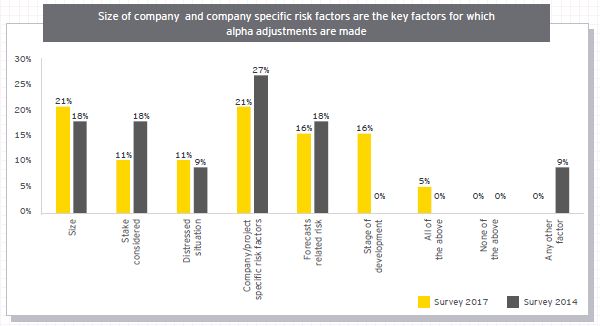 About Cost of Capital – India survey, 2017
EY released the second edition of ' Cost of capital – India survey, 2017' . The survey report aims to understand the threshold cost of equity that India Inc. uses for its capital allocation and investment decisions and the process by which practicing finance professionals in the industry make capital costing decisions. The survey this year covered a sample size of 135 response sets from finance professionals in companies across various sectors and representation from listed, unlisted, Indian and multinational companies.
The content of this article is intended to provide a general guide to the subject matter. Specialist advice should be sought about your specific circumstances.