Recently, a survey was conducted to assess how much Indian customers trust their brands. The survey Report ranks brands in India according to their brand-trust ratio in the Indian market. Well, "Dell" was a topper in the list! Dell Inc., the laptop and computer giant, is now ranked the most trusted brand amongst Indian consumers. Dell has jumped up by 5 ranks compared to last year's report. What started off as sale of home-made (or shall we say dorm-made) computers by a student named Michael Dell in his dormitory at the Texas University, Austin, soon launched a global revolution in personal computers. In India alone, Dell has over 680+ exclusive stores in India. This evolution is commendable. The brand derives its name from its founder Michael Dell. The use of the slanted "E" in its name has a mystery around it. While some say it signifies growth, others say it signifies the founder's wish to'turn the world on its ear'.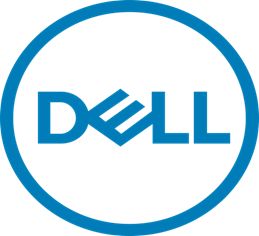 Dell was followed by Jeep, LIC, Amazon and Apple as the top five most trusted brands in India. It is noteworthy that amongst these, only LIC is an Indian company while all others are American.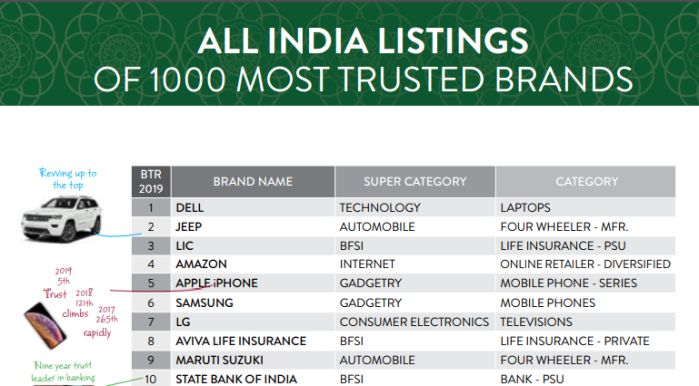 *The image has been taken from TRA's BRAND TRUST REPORT 2019 RANKINGS. All images have been used only for academic and representational purposes. We do not claim any copyright in any of the above images.
Compiled by: Adv. Sachi Kapoor | Concept & Edited by: Dr. Mohan Dewan
The content of this article is intended to provide a general guide to the subject matter. Specialist advice should be sought about your specific circumstances.