Introduction
Structure of electricity production in Kazakhstan
RES sector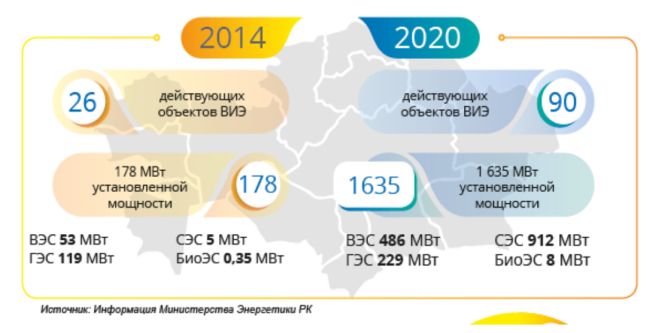 Target indicators
UNFCCC
Kazakhstan has pledged to reduce greenhouse gas emissions by 15% from 1990 levels by 2020.
According to the GHG emission projection, a reduction of 5.2% in 2020 has been achieved with the measures taken
PARIS CLIMATE AGREEMENT
Kazakhstan should reduce greenhouse gas emissions by 15-25 per cent economy-wide by 2030 compared to 1990 (15 per cent is the unconditional target; 25 per cent is the conditional target, subject to international support).
Long-term emission reduction targets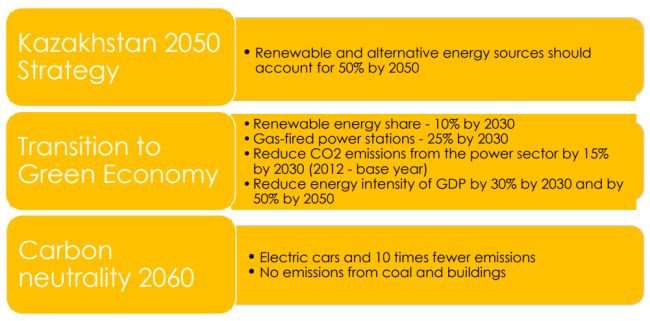 Renewable Energy Sector Development
In 2009, Law On Support of the Use of Renewable Energy Sources was adopted to support the use of renewable sources in heat and electricity generation.
In 2013, a mechanism for state support of the renewable energy sector was launched, which is based on the centralised guaranteed purchase of all electricity produced by renewable energy sources at fixed tariffs.
Launch of the first RES auction in 2018
To view the full article click  here
The content of this article is intended to provide a general guide to the subject matter. Specialist advice should be sought about your specific circumstances.