Beijing Taide Pharmacy Limited Company (北京泰德制药有限公司) is challenging Pfizer. The drug at issue is Palbociclib capsule 125mg, for treating HR-positive and HER2-negative breast cancer (for personal reason, this is of big concern to myself). The declaration was accepted on 9 July 2021, 4 days after the CNIPA and the Supreme Court patent linkage measures are announced (see my articles). Also see the screen cap.
This is not only the first patent linkage declaration in China, but it is also a type 3 declaration, which means that the generic drug applicant says that they would only put their drug onto the market after the patents have expired, which would be 9 January 2023.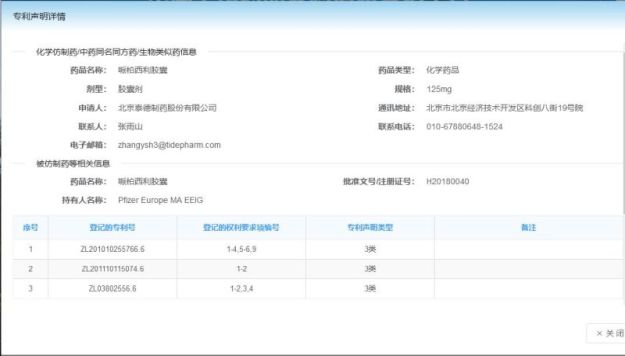 The content of this article is intended to provide a general guide to the subject matter. Specialist advice should be sought about your specific circumstances.