We receive a lot of questions from our clients regarding divorce. Below is a compiled list of the most commonly asked situations or questions that pop up during a case. The information below is not intended to be used as professional legal advice but to be used as information to help you understand your situation more clearly.
1. Cheating Partner + Divorce = Court will be in my favor? FALSE
Many partners believe that if their significant other was involved with infidelity and was the main reason in the divorce - then the partner would have the court on their side and t hey would be generously compensated when properties are divided or how childcare is arranged. This is NOT true!
The Alberta court operates as a no-fault divorce system meaning they will not let other factors such as how a relationship broke down affect their decision when dividing up matrimonial properties or parenting issue, and/or spousal support issue.
2. What is the difference between legal separation and divorce?
A divorce is the legal dissolution of a marriage by court and it would allow you to get remarried.
A legal separation is when a couple is still legally married but "living separate and apart". There is no time limit to being legally separated and some couples even stay separated for over 10 years. If you want to remarry and want a divorce - you will need to file the Statement of Claim for Divorce or the Statement of Claim for Divorce and Matrimonial Property with Court and start a legal action. Separation does not automatically lead to a divorce.
To become legally separated, it is recommended that you and your spouse would need a separation and/or property agreement. A written separation agreement drafted by a lawyer would be strongly advised as it can act as evidence and proof of your legal separation to the court when you file for a divorce.
If you want to draft your own separation agreement - here is a very informative checklist by the Centre for Public Legal Education Alberta (CPLEA).
3. I want a divorce but my spouse doesn't want too...will I still be able to file for a divorce? YES
In Canada you do not need the consent of both spouses to initiate a divorce. There are two common types of divorces:
Contested - One spouse wants a divorce while the other partner doesn't want one.
Uncontested - Both spouses have a mutual agreement about getting a divorce.
Contested divorces can cost up to ten times more than a uncontested divorces. It is much simpler if both partners have a mutual agreement upon a divorce. A contested divorce may also take more than a year to divide all the relevant matrimonial properties and prepare the child custody arrangements (based on the situation of the case).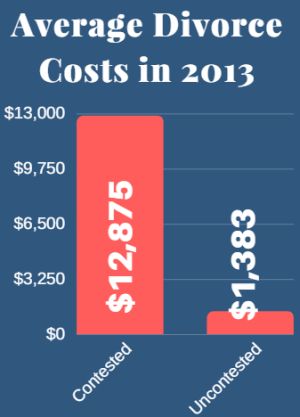 4. How are the properties divided between us if we disagree?
If either spouse disagrees with how the properties are divided then the court will apply the Matrimonial Property Act (MPA). The MPA is only eligible to legally married spouses in Alberta and will not apply to common-law partners.
You are considered to be in a common law relationship after three years of living together in Alberta. The three year time period is reduced if you have a child together or enter into an adult interdependent partnership. The Government of Canada has a different definition of common law partner.
The MPA provides rules and procedures to divide up Matrimonial Properties (such as the house, pensions, personal items etc..) between spouses subject to exemption and exception.
The division of matrimonial property is complex. It is strongly recommended that you seek legal advice about your own situation.
5. Who decides on who will get child custody after divorce?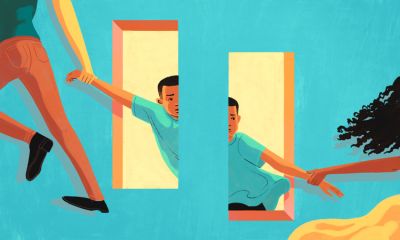 A very common question for divorcees with children. In most cases, the parents are the ones who will decide on how to arrange their child custody through a written arrangement - or their Separation Agreement.
If a written arrangement is what the partners decide on then we suggest a lawyer to be present when reaching a mutual agreement between the partners on how child custody will be arranged. This will help mitigate any issues in the future between you and your spouse if any objections were to occur.
If they cannot come to a final decision, then the child's arrangement will be left in the hands of a family court judge. The test is in the best interest of the child and the procedure may become quite costly
The content of this article is intended to provide a general guide to the subject matter. Specialist advice should be sought about your specific circumstances.