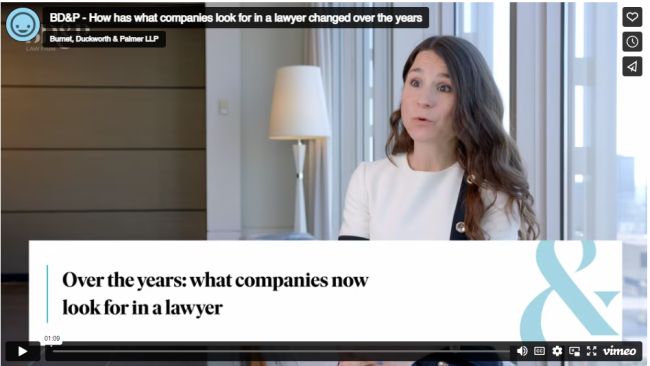 At BD&P, we believe that you're looking for a lawyer that cares about your business as much as you do. We've been growing up alongside our clients for over 100 years, and we're committed to continuing to provide tailored legal solutions to help take their business where it needs to go.
Hear from Simina Ionescu-Mocanu, BD&P Partner, on what allows us to be better partners to our clients now - and for the future.
The content of this article is intended to provide a general guide to the subject matter. Specialist advice should be sought about your specific circumstances.