Las jurisdicciones a nivel global están creando leyes y sistemas de contabilidad e impuestos más rápidos y eficientes para atraer a compañías multinacionales, pero ¿quién está haciendo qué, cómo y a qué velocidad?
El informe de Contabilidad e Impuestos del Índice Global de Complejidad Corporativa 2019 de TMF Group, que presenta una investigación que abarca 76 jurisdicciones, destaca las tendencias que afectan a las regulaciones y procesos de contabilidad e impuestos, y cómo se desarrollan a nivel local en territorios clave.
1. Digitalización
La tecnología está mejorando la eficiencia y la transparencia. Los canales digitales para las presentaciones contables y tributarias, la combinación de datos y la auditoría están en aumento en todo el mundo. No obstante, las transacciones en papel todavía son comunes en muchas jurisdicciones.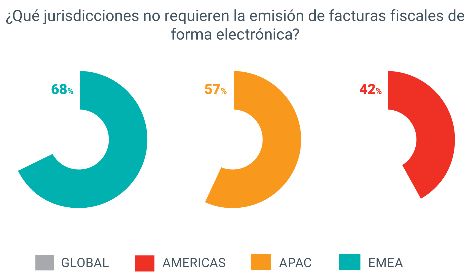 2. Armonización
La mayoría de las jurisdicciones se alinearon con estándares y prácticas internacionales, incluyendo el reporte País por País y las reglas de transferencia de precios. Las GAAP (Principios de Contabilidad Generalmente Aceptados, en español) locales son todavía más frecuentes que las IFRS (Normas Internacionales de Información Financiera, en español).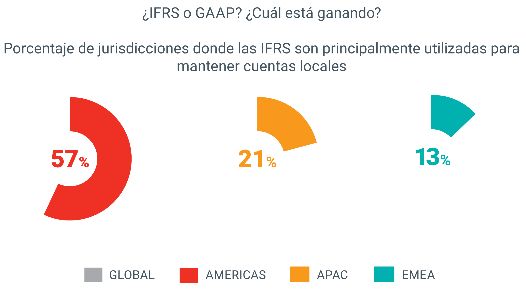 3. Cambios en las relaciones entre las autoridades y las empresas
Las autoridades fiscales están ajustando las leyes que gobiernan las operaciones comerciales, con la intención de crear ambientes amigables para los negocios. Si bien las auditorías son obligatorias para todas las compañías en solo el 17% de las jurisdicciones, la mayoría de las jurisdicciones aplican penalidades estrictas a las compañías que no cumplen con las regulaciones fiscales.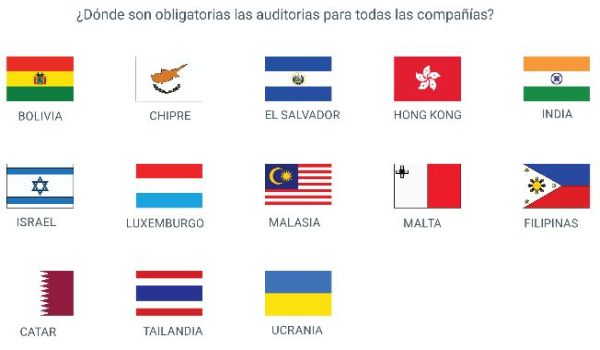 4. Evolución de la política fiscal
Muchas jurisdicciones están ajustando los impuestos para aumentar los ingresos adicionales, "impulsar" comportamientos sociales y crear alineación con normas internacionales. Por ejemplo, Catar y Bahréin están por sumarse a 167 jurisdicciones que aplican el IVA a las compras. En otros lugares, se están generalizando nuevos impuestos diseñados para combatir problemas sociales y ambientales.
Cómo mantenerse actualizado
Los principios internacionales de contabilidad e impuestos se están estandarizando cada vez más pero no será un camino fácil para las multinacionales. La forma en la cual las regulaciones supranacionales aterrizan en el ámbito local difiere en alcance e interpretación, y los requisitos regulatorios locales complican aún más el panorama. La mejor solución es trabajar con un socio de contabilidad e impuestos que pueda brindar tanto la consistencia de esquemas globales como la experiencia local.
El informe de Contabilidad e Impuestos del Índice Global de Complejidad Corporativa 2019 analiza la investigación realizada entre los especialistas en contabilidad e impuestos de TMF Group en 76 jurisdicciones. Descárguelo ahora.
¿Necesita más información? Contáctenos hoy.
The content of this article is intended to provide a general guide to the subject matter. Specialist advice should be sought about your specific circumstances.