The City of Apopka has proposed an amendment to the City's Land Development Code. The Amendments will, among other things, create and consolidate zoning districts, amend the planned development approval procedure and clarify certain portions of the Land Development Code. The Planning Commission will meet on December 11, 2018 to further discuss the Amendments. A first reading of the Amendments will take place at 7:00 pm on January 16, 2019. A second reading/adoption will take place at 1:30 pm on February 6, 2019.
Changes to the zoning districts, which includes consolidations and additions, are highlighted in the chart below: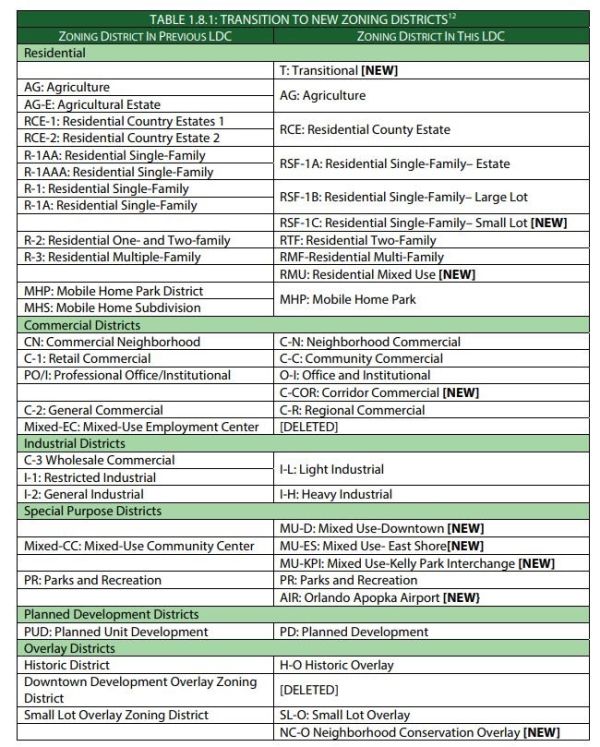 In addition to the changes listed above, the Amendments will also make significant changes to the permitted uses within each district.
The content of this article is intended to provide a general guide to the subject matter. Specialist advice should be sought about your specific circumstances.