Turkish flag has been included for the first time in the White List of Tokyo MoU, one of the leading Port State Control Memorandum in the world.
Announcing this important event on his social media account, Ünal Baylan, General Manager of Maritime Affairs, made the following statement;
"'Turkish Flag is on the Tokyo MoU White List, the second most prestigious port state control memorandum in the world, consisting of 21 full member countries! According to the published annual reports, our country was on the Black List in 2010 and on the Grey List in 2011. Through this process, the deficiencies detected in our ships were eliminated which resulted in lower detention rates of our ships. Between 2020-2022, 71 of our ships were inspected within the scope of Tokyo MoU and none of them were detained. Thanks to such a successful performance of our ships, for the first time our country was included in the Tokyo MoU White List, like Paris MoU, the world's most prestigious port state control memorandum, where Turkey has been "whitelisted" for many years. With the increase in our flag performance, which is one of the important issues in maritime, our ship operators will avoid losing time and money, and the freight revenues will be higher thanks to the popularity of our ships in this region. We would like to thank all our ship operators and seafarers who made contributions to our inclusion in the Tokyo MoU White List by improving the performance of the Turkish Flag....''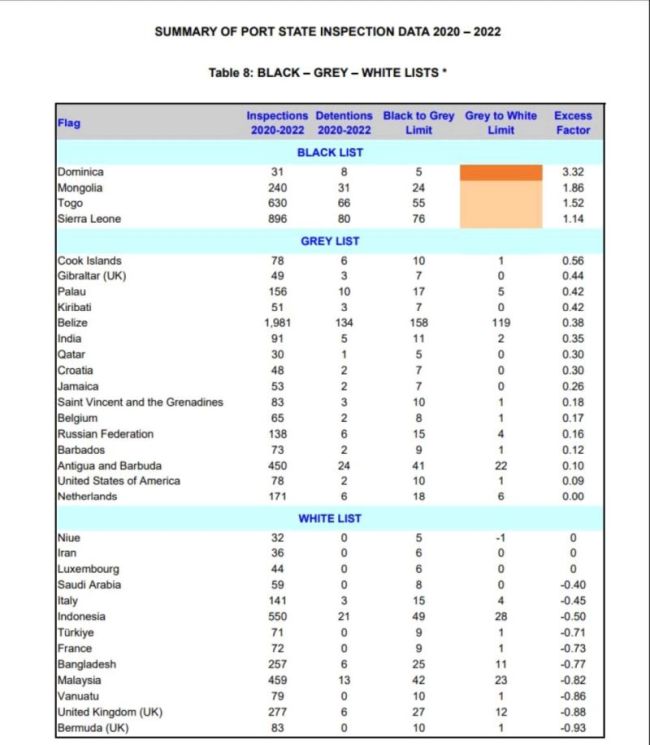 The content of this article is intended to provide a general guide to the subject matter. Specialist advice should be sought about your specific circumstances.