You are cordially invited to our October 29th online event, the second in our NY Webinar Series, which will focus on ATAD 1 and 2: Where do we stand?
ATAD 1 and 2 are now in force since January 1, 2019 and 2020, respectively. Both directives have significantly impacted Luxembourg Private Equity, Real Estate and Debt-fund structures.
Tax partners Eric Fort, Alain Goebel and Jan Neugebauer will discuss possible solutions adopted by the market from a corporate income tax, as well as a transfer pricing standpoint.
Recording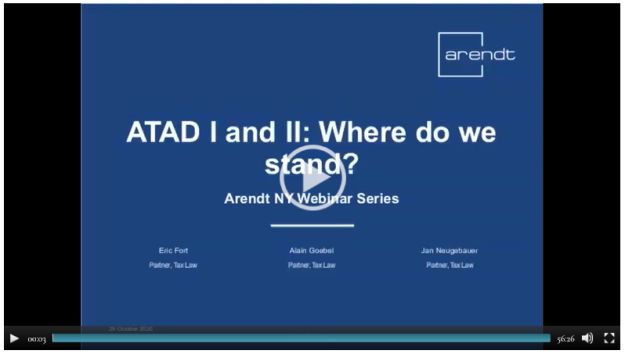 DOWNLOAD
The content of this article is intended to provide a general guide to the subject matter. Specialist advice should be sought about your specific circumstances.