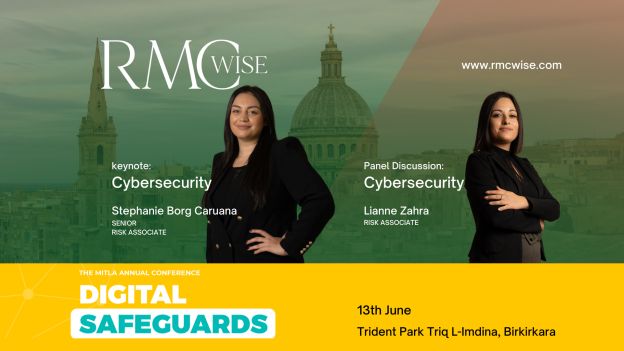 Stephanie Borg Caruana will deliver the keynote session on Cybersecurity and Lianne Zahra will participate in the panel discussion on Cybersecurity during the full-day conference "Navigating the Legal Intersections of Cybersecurity, AI, DORA and Privacy", organised by the Malta Information Technology Law Association (MITLA).
The Cybersecurity Act strengthens the European Union Agency for Cybersecurity (ENISA) and establishes a cybersecurity certification framework for products and services. The Act also establishes an EU framework for cybersecurity certification, boosting the cybersecurity of digital products and services in Europe. During the panel discussion, a number of specialists in the industry will discuss the various challenges and topics arising in cybersecurity.
The content of this article is intended to provide a general guide to the subject matter. Specialist advice should be sought about your specific circumstances.