CONTRACTS
WHAT ARE THE MAIN TYPES OF INSURANCE AVAILABLE IN KAZAKHSTAN?
Degree of obligation: voluntary and obligatory
Object of insurance: personal and property
Grounds of the insurance payment: cumulative and non-cumulative
WHAT ARE THE MAIN CONDITIONS OF INSURANCE CONTRACT?
The name, location and bank details of the insurer and the policyholder/beneficiary
Object of insurance, insured event
The amount of insurance payment/premium and terms
Contract duration, number and series of insurance policy
The period of notification of the insured person
The currency of insurance payments/premiums
ID number, residence and economic sector of the policyholder and insured – beneficiary (if applicable)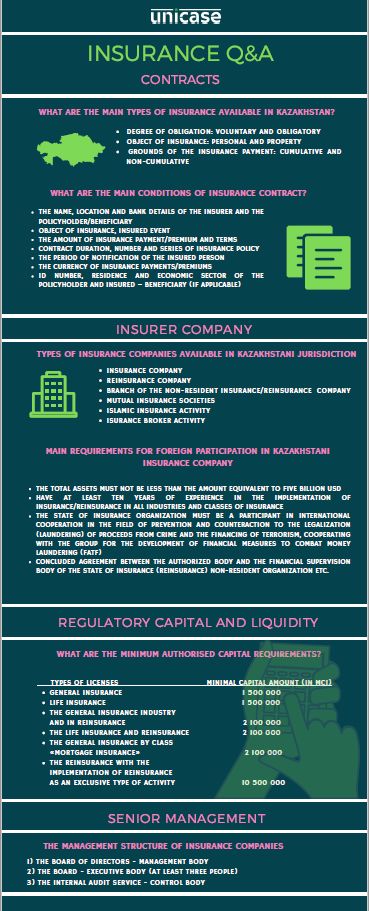 The content of this article is intended to provide a general guide to the subject matter. Specialist advice should be sought about your specific circumstances.